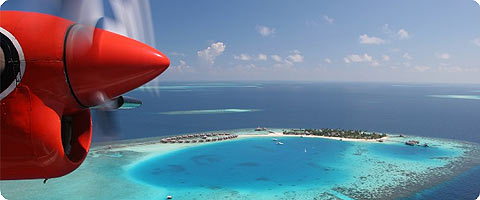 Flights with Trailfinders
The Original Discount Flight Specialist
Trailfinders has been the UK's leading discount flights specialist for over 40 years.
We have instant access to the widest range of great value worldwide flights at our fingertips.
We promise unrivalled levels of expertise and flexibility in all classes of travel, priced amongst the lowest you will find anywhere.
Why book your flights with Trailfinders
Exceptional value worldwide flights – honestly priced
Trailfinders flights are priced amongst the lowest you will find anywhere.
Unlike almost all of our competitors all our prices include fuel surcharges and additional fees and we won't charge you a credit card fee.
With Trailfinders, the price you see is the price you pay.
Unrivalled expertise
Find the best value flights quicker with the best trained, most widely travelled consultants in the business.
Our consultants have all undergone extensive specialised training and are supported by the most up to date travel technology.
Their flexibility and inside knowledge will help you find the best flights in a fraction of the time you would spend trawling the internet.
We have been organising tailormade long haul holidays for over 40 years so whether you are just looking for the best value return flight booking, multi stop flights or to find the best mix of flights, car hire, rail journeys and cruises – you couldn't come to a better place.
Multi Stop Flights
Multi flight itineraries couldn't be easier with the help of your expert Trailfinders travel consultant. We know all of the tricks of the trade and will guide you through the various flight options available to ensure you get the best flights at the best price. Take a look at our Multi Centre Holidays pages for more inspiration.
Peace of Mind
Book a flight with Trailfinders and you'll benefit from our unmatched consumer protection free of charge.
Triple Security
We are ATOL protected
We are members of ABTA
Trailfinders offers further unmatched security by holding all client monies in a Trust Account.
Trailfinders Guarantee
Trailfinders guarantees to make good any money paid to us in the event of the financial collapse of an airline, tour operator or any other transport provider. This pledge has been honoured since the foundation of Trailfinders over 42 years ago. No client has suffered financial loss or ever been left wanting.
Why book your flights with Trailfinders? »