Oman Holidays
Oman's unspoilt landscape and ancient heritage prove a surprising contrast to the diet of sand dunes and skyscrapers of some of its Arabian neighbours. Traditional culture and lifestyles are apparent here as nowhere else in the region - men can often be seen wearing the traditional ankle length dishdasha and sometimes even carrying a kunjar, an Omani dagger, tucked into their belt.

Luxurious hotels rest on pristine unspoilt beaches framed by the rugged grandeur of the Hajar Mountains.

The capital, Muscat has retained much of its ancient charm and its narrow streets, forts and souks are fascinating, friendly places to explore.
Inland, a dramatic landscape of mountains and gorges, dotted with lush oases and hilltop castles, fringes the majestic dunes of the Empty Quarter.
The rugged coastline of the Musandam Peninsula hides sandy bays and superlative diving.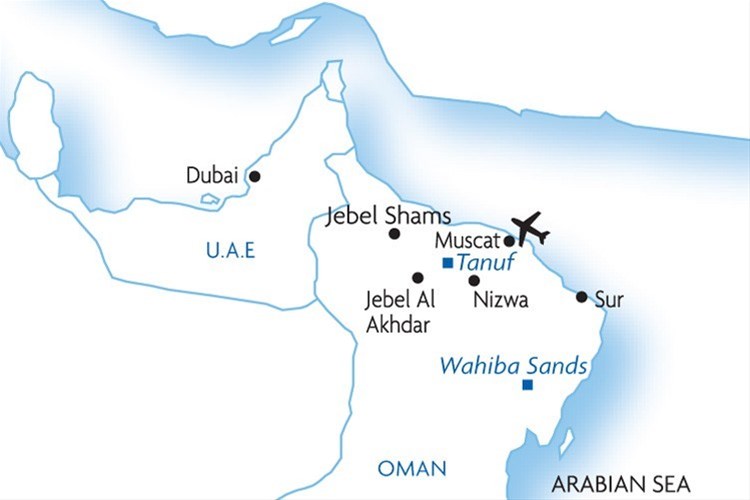 ---
Insurance
Enjoy comprehensive cover from just 42 cents a day with our superb value Annual Multi-Trip Travel Insurance.
---
Visa
As part of our comprehensive travel service we'll advise you of the visa requirements for your trip.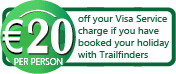 €20 off your visa service charge if you have booked your holiday with Trailfinders.
---
Special Offers for The Middle East