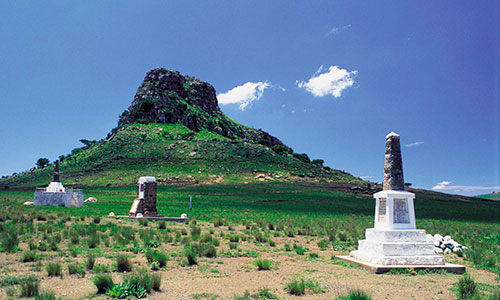 Hotels In Kwa Zulu Natal & Swaziland
Trailfinders has done the hard work for you and brings you a handpicked selection of the best hotels.
Featured in
For inspiration on how to include any of these hotels in a tailormade holiday ask for your copy of Trailfinders Africa & the Middle East brochure.
SWAZILAND AND KWAZULU-NATAL boast the very best of Southern Africa in one, dynamic region. With royal traditions and a rich culture, peaceful Swaziland offers guests rugged scenery and plentiful bird and wildlife away from the crowds. In KwaZulu-Natal, explore historic battlefields, Zulu heritage, sandy beaches and the Big 5 amid sweeping savannah scenery and a year-round tropical climate. With the magnificent Drakensberg Mountains to the west and the azure Indian Ocean to the east, this region is one of Africa's most varied holiday destinations.

Swaziland Small in size but big in heart, the royal Kingdom of Swaziland boasts wonderful rugged landscapes and a rich, dynamic culture. A visit to this relatively untouched country offers a unique glimpse into life under an absolute monarchy where traditional rural practices, music and dance are passionately upheld. Lovers of the outdoors will savour the mountain scenery whilst wildlife enthusiasts will celebrate the diverse range of birdlife and fauna which include rhino, buffalo, giraffes and herds of elephants.

Battlefields & Midlands The tranquil hills and grasslands at the heart of the Zulu Kingdom belie the violent conflicts that took place here during the Anglo-Zulu and Anglo-Boer wars. Visit the fascinating sites at Spioen Kop and Isandlwana to hear tales of the tragic events that shaped a nation. Further south, at the foothills of the Drakensberg Mountains, lies the picturesque Midlands. Waterfalls, lakes and hiking trails abound whilst quaint towns showcase charming tea rooms, arts and crafts shops.

Thanda Private Game Reserve & Isimangaliso Wetlands Boasting cheetah, the elusive wild dog and the Big 5, this 14,000 hectare reserve offers a truly memorable safari experience. With dense bush and hilly landscapes, spectacular game viewing opportunities abound throughout the year. Nearby iSimangaliso Wetlands Park boasts an abundance of wildlife and was designated South Africa's first World Heritage Site in recognition of its natural beauty.

Ballito & Zimbali Take some time to relax and unwind after exploring the highlights of KwaZulu-Natal on the beautiful beaches of Ballito and Zimbali. Ballito is a small town with golden sand beaches and Indian Ocean waves lapping its shores. While strolling along the coastline, you may spot the majestic bottlenose dolphin as it playfully swims in the warm waters. Slightly further along the coast is Zimbali, home to fantastic golf courses, pristine beaches, lush vegetation and an abundance of wildlife.
Read More »