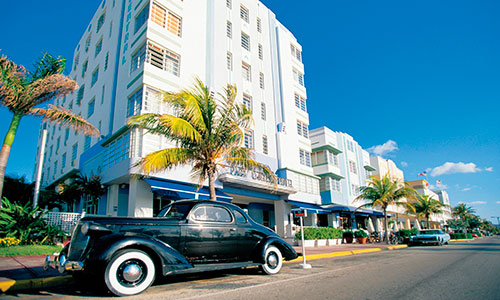 Accommodation In Miami
Trailfinders has done the hard work for you and brings you a handpicked selection of the best hotels.
Featured in
For inspiration on how to include any of these hotels in a tailormade holiday ask for your copy of Trailfinders USA 2016 brochure.
MIAMI is a place to see and be seen! Enjoy miles of white sand beaches, a fabulous climate and some of the world's most exciting nightlife. South Beach is the vibrant heart of Miami, famous for its pastel coloured Art Deco architecture, acclaimed restaurants and legendary nightlife. Miami Beach is ideal for those looking for a slower paced, relaxed beachfront stay. Only a short drive from the beaches, Brickell Key boasts opulent hotels and upscale bars and restaurants.
Read More »