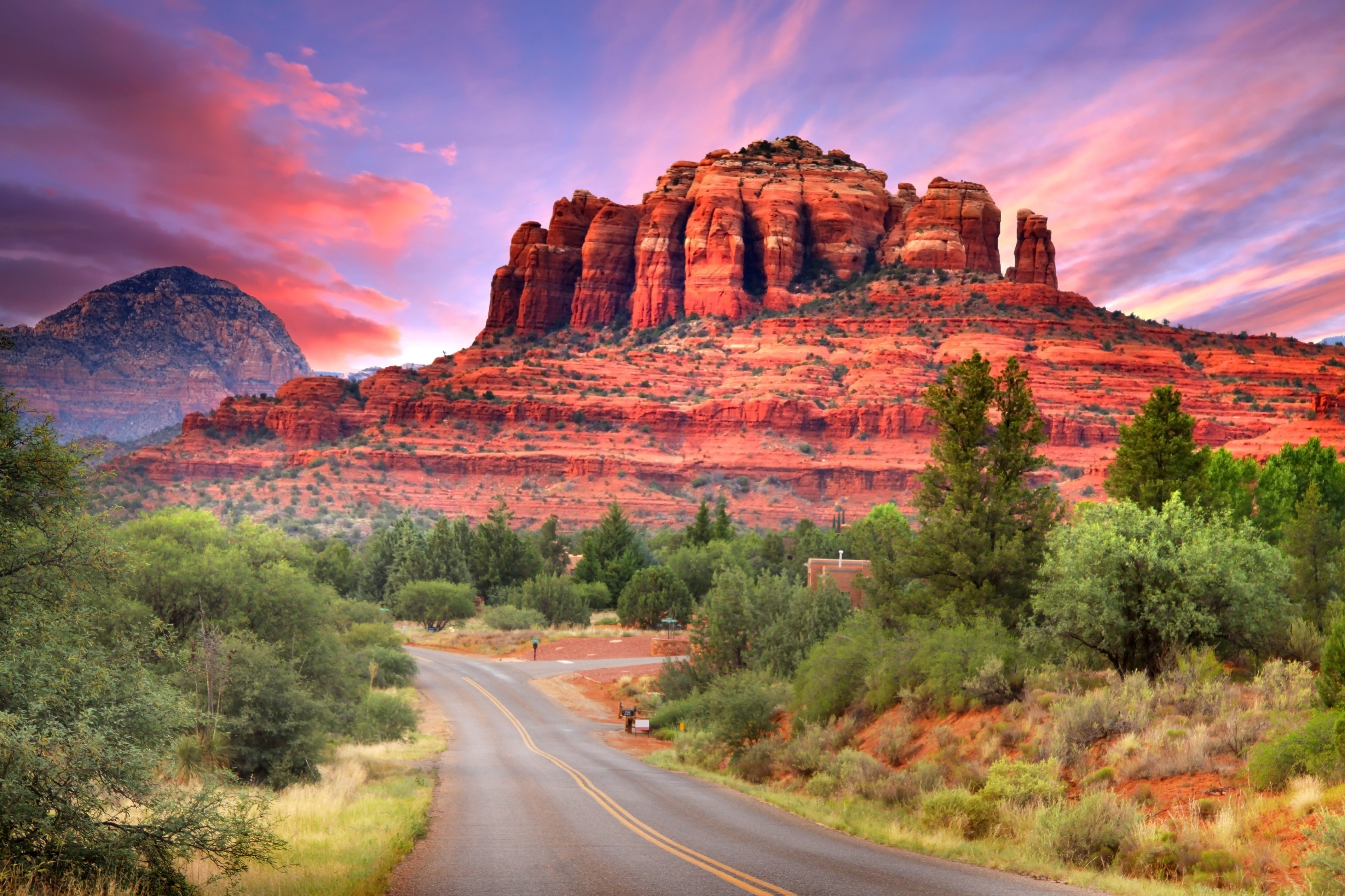 Hotels In Arizona & New Mexico
Trailfinders has done the hard work for you and brings you a handpicked selection of the best hotels.
Featured in
For inspiration on how to include any of these hotels in a tailormade holiday ask for your copy of Trailfinders USA 2016 brochure.
ARIZONA is blessed with dramatic scenery, a variety of cultures and the iconic Grand Canyon. Year round sunshine, amazing spas and lush golf courses mean relaxation is guaranteed. NEW MEXICO'S ancient-yet- living Pueblo culture, awe-inspiring landscapes and UFO history make it a truly unique destination.

Phoenix/Scottsdale, Arizona
Also known as the Valley of the Sun, due to its endless days of sunshine and winter warmth. Home to dozens of resorts, hundreds of golf courses, countless great restaurants, fascinating museums and upscale shopping. You will find it easy to unwind at these cosmopolitan oases in the Sonoran desert.

Sedona, Arizona
Otherwise known as Red Rock Country due to its spectacular landscape of red sandstone formations, which each sunset put on an unforgettable light show. The beautiful town of Sedona has delightful boutique shops and art galleries, as well as excellent hiking and mountain biking opportunities.

Tucson, Arizona
With the Santa Catalina Mountains as a backdrop, Tucson boasts one of the most dramatic settings in the Southwest. The city has a rich heritage of Native American and Spanish cultures and offers great hiking and horse riding trails. Just outside of Tucson you will find Saguaro National Park, home of the giant Saguaro cacti.

Ranches, Arizona
Riding on horseback, driving cattle across the wide open landscape and singing around a campfire, no trip to the USA would be complete without experiencing a stay at one of our ranches. Enjoy superb riding programmes and other exciting outdoor activities like a real cowboy!

Albuquerque, New Mexico
This cosmopolitan city has a diverse heritage and is home to the fascinating Indian Pueblo Cultural Center. Wander the cobbled streets of the Old Town shopping for turquoise jewellery or search out retro diners and neon signs from Route 66's classic era.

Santa Fe, New Mexico
Founded in 1610, Santa Fe is the nation's oldest state capital city and boasts distinctive adobe architecture, colourful markets and chic art galleries. Enjoy the shops and restaurants around the charming Plaza and visit St Francis Cathedral and the historic San Miguel Mission.
Read More »