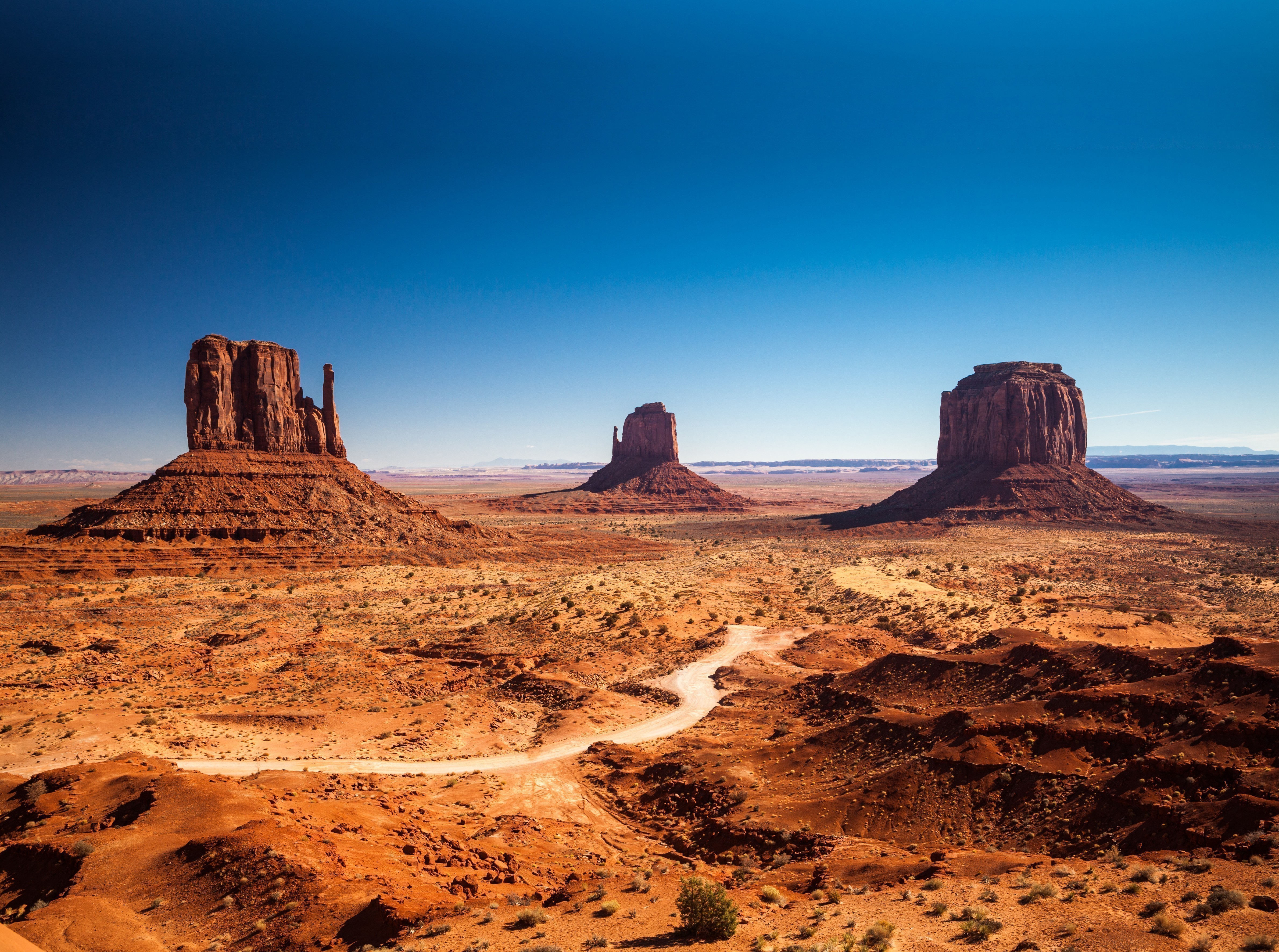 Hotels In The Grand Canyon & Desert National Parks
Trailfinders has done the hard work for you and brings you a handpicked selection of the best hotels.
Featured in
For inspiration on how to include any of these hotels in a tailormade holiday ask for your copy of Trailfinders USA 2016 brochure.
THE DESERT NATIONAL PARKS region spreads from Utah's delicate rock formations, through the iconic Grand Canyon in Arizona to California's Death Valley: the hottest place in the USA. Discover Native American history, stories of the Wild West and your own road trip memories in this unique and intriguing region.

Grand Canyon – South Rim
The widest and deepest part of the legendary Grand Canyon, boasting an array of lodging options, the South Rim is a must-do stop on a fly drive holiday. Join a helicopter flight from nearby Tusayan to truly experience the grandeur of this remote natural wonder.

Grand Canyon – West Rim Accessible only by an organised tour, the West Rim is rich in Native American history and home to some of the most dramatic scenery this wonder has to offer. Head down to the Colorado River at the canyon floor and gaze up at these ancient cliff faces.

Monument Valley An iconic image of the American West immortalised in John Ford's classic cowboy movies, Monument Valley sits within the Navajo Tribal Park. These striking rock formations rise dramatically from the desert floor and appear to change colour through sunset and sunrise.

Lake Powell
With more than 2,000 miles of shoreline, this desert oasis provides a leisurely place to break from your fly drive holiday. Hire a boat and find a secluded cove, take a dinner cruise or try a spot of fishing all under the desert sun.

Death Valley The hottest place in the USA is home to a surprising variety of flora and fauna, including the native roadrunner. This huge national park boasts an amazing array of striking landscapes and is also home to the mysterious sailing stones at Racetrack Playa.

Zion Translated as 'The Promised Land', Zion is one of Utah's oldest national parks, known for its incredible canyons, impressive vistas and magnificent white, pink and red rocks. Hiking possibilities are excellent, with over 100 miles of trails to choose from.

Bryce Canyon
An array of amphitheatres eroded from the cliffs, famed for its rock spires and 'hoodoos' which grow among the pine forest. Sunrise and sunset are key times to visit when the colours of the rocks provide spectacular views and countless photo opportunities.

Arches Located just 4 miles north of Moab on the Colorado River, this national park is a red, arid desert, home to hundreds of soaring spires, pinnacles, unbelievable giant balancing rocks and over 2,000 natural stone arches including the world famous Delicate Arch.

Canyonlands Utah's largest national park preserves a colourful landscape of countless canyons, mesas and buttes carved by the Colorado River and its tributaries. Not to be missed is the 1,500ft mesa, 'Island in the Sky' for breathtaking views of the canyons below.


Read More »