Experience the best from your travels, free of the uncertainties and pitfalls that beset those without local knowledge.
We have, over many years, researched and created a wide range of Private Tours
that can be booked 'off the shelf' or easily adapted to travel at your own pace and take in what interests you the most.
We've identified the best
accommodation, professional, trained drivers and knowledgeable licensed English speaking guides who add rich insights, authentic encounters and make the very best use of your time.
All at exceptional value.
Our Private Tours are supremely flexible.
Sightseeing can be fully guided or independent, on a private or shared basis.
Our Private Touring consultants are senior professionals with a passion for travel.
Founts of knowledge gathered from personal experience, they work on nothing but helping clients realise their travel aspirations.
There is no better security than to have expert backing and the responsibility shifted onto Trailfinders' shoulders.
Enjoy unmatched consumer protection and the promise that we're on hand should you be caught up in any sort of difficulty.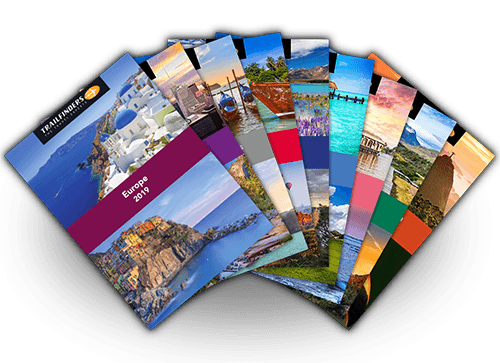 Order your brochure
OUR MOST POPULAR PRIVATE TOURS WORLDWIDE
YOUR TRAVEL PLANS ALWAYS TO HAND, ANYWHERE, ANYTIME - YOUR ESSENTIAL TRAVEL COMPANION
Our free Viewtrail App stores your essential travel information in one secure place, ensuring we are with you from start to finish.
View your travel plans on or offline, wherever and whenever you wish
Live flight notifications - real time information as you travel
Online check-in links and pre-tour notifications
Luggage allowance
Mapped places of interest - restaurants, shops, stations...plus route guidance back to your hotel
View e-vouchers and export them to your Apple wallet
Secure access to booking history, profile and insurance contact information
One touch emergency contact 365/24/7
Add to calendar function
Countdown to travel
Local time, weather, translator and exchange rate calculator
Sign up for our Email and be the first to hear about our Red Hot Offers and Travel Inspiration.
Our full range of 2020 brochures and the latest edition of the Trailfinder magazine are out now - get ahead of the rest and start planning your next escape.
If you can provide a few more details we can look at the best available options before we call you.