At Trailfinders we understand how important arranging the perfect holiday is, and the world truly is your oyster with so many new experiences and incredible destinations to be enjoyed.
Whether you're chasing your dream of climbing a mountain, gazing over the vast savannahs in hope of a lion sighting, or planning on taking to the open roads of America, we have the expertise to ensure all the pieces of your dream trip come together.
Maybe you require a little assistance with your 'must do' list; don't worry, we've already prepared a great selection of unbelievable excursions to get you started.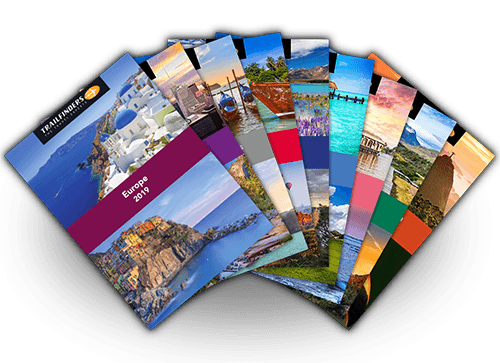 Order your brochure
WHAT KIND OF MUST DO HOLIDAY IS FOR YOU?
YOUR TRAVEL PLANS ALWAYS TO HAND, ANYWHERE, ANYTIME - YOUR ESSENTIAL TRAVEL COMPANION
Our free Viewtrail App stores your essential travel information in one secure place, ensuring we are with you from start to finish.
View your travel plans on or offline, wherever and whenever you wish
Live flight notifications - real time information as you travel
Online check-in links and pre-tour notifications
Luggage allowance
Mapped places of interest - restaurants, shops, stations...plus route guidance back to your hotel
View e-vouchers and export them to your Apple wallet
Secure access to booking history, profile and insurance contact information
One touch emergency contact 365/24/7
Add to calendar function
Countdown to travel
Local time, weather, translator and exchange rate calculator
Sign up for our Email and be the first to hear about our Red Hot Offers and Travel Inspiration.
Our full range of 2020 brochures and the latest edition of the Trailfinder magazine are out now - get ahead of the rest and start planning your next escape.
If you can provide a few more details we can look at the best available options before we call you.