Rustic Renaissance, culinary classics and picture perfect regions make Italy a diverse and captivating country to explore time and time again.
Lose yourself in Italy's romantic cities, from the canals of Venice, to Renaissance Florence and the 'Eternal City' of Rome, as you learn of their intriguing history and admire spectacular architecture. Discover some of the most beautiful coastal towns in the world, of Amalfi and Cinque Terre, while indulging in delicious Italian food and enjoying world renowned wine. The tranquil lakes of Como, Garda and Maggiore provide a haven and peaceful retreat.
This diverse country offers up an equally diverse range of ways in which to explore. The small towns and villages that dot the landscape make for a walkers dream, as you uncover their local charm, while rolling hills offer up the perfect backdrop to a cycling holiday. Italy also has one of the most extensive rail networks in Europe, allowing you to cross the country in comfort while watching the scenery pass by.

Order your brochure
OUR RECOMMENDED HOTELS IN ITALY
When is the best time to visit Italy?
Our Latest Offers to Italy
Top Tips From Our Experts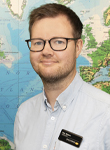 Pete Waters
Cinque Terre in springtime should be near the top of any walker's list. These five villages each have a unique character and hiking between each village is a wonderful way to explore this amazing stretch of coastline.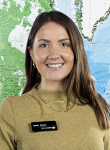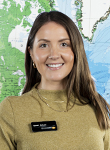 Lauren McLeod
The best way to experience the rugged beauty of the Amalfi Coast is with a hire car. The cliff-lined mountain roads offer stunning coastal views whilst you navigate through quaint villages lined with cobbled streets and colourful architechure. Discover idyllic coves and fishing villages with plenty of opportunities of course to stop off en route and enjoy pizza, pasta, wine and all that Italy is famous for.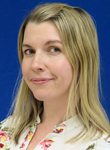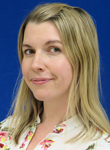 Kerry Ann Govier
Visit the mighty Dolomites for spectacular mountain vistas and a slice of Italy which feels very different to the rest of the country. Home to over 1000km of scenic walking trails yet delightfully crowd free, the unique culture of this region - a blend of German and Italian influences, yet very different to both - has been retained. Walking through the hills you could easiliy imagine you have stepped into a set for 'The Sound of Music'!
Italy

Fast Facts

flightaccess_time
Flight Time to Italy
Approx
2 hours
public
Visa Required?
€20 Off your visa service charge if you have booked your holiday with Trailfinders.
verified_user
Recommended Immunisations
Diphtheria/Tetanus/Polio booster
Tick Borne Encephalitis

20% Discount off immunisations at our London Travel Clinic if you have booked your holiday with Trailfinders.
business_center
Trailfinders Travel Insurance
Enjoy comprehensive cover in Italy from just €24 for 7 days with our superb value Single Trip Travel Insurance.
Visa information given is given for Irish citizens holding a valid Irish passport with at least 6 months validity remaining. Immunisation guidelines assume routine Irish childhood immunisation has been given and will not apply to all situations. Medical advice should be sought. Your Trailfinders consultant will advise you of the specific visa and immunisation requirements for your trip.
YOUR TRAVEL PLANS ALWAYS TO HAND, ANYWHERE, ANYTIME - YOUR ESSENTIAL TRAVEL COMPANION
Our free Viewtrail App stores your essential travel information in one secure place, ensuring we are with you from start to finish.
View your travel plans on or offline, wherever and whenever you wish
Live flight notifications - real time information as you travel
Online check-in links and pre-tour notifications
Luggage allowance
Mapped places of interest - restaurants, shops, stations...plus route guidance back to your hotel
View e-vouchers and export them to your Apple wallet
Secure access to booking history, profile and insurance contact information
One touch emergency contact 365/24/7
Add to calendar function
Countdown to travel
Local time, weather, translator and exchange rate calculator
Sign up for our Email and be the first to hear about our Red Hot Offers and Travel Inspiration.
Our full range of 2020 brochures and the latest edition of the Trailfinder magazine are out now - get ahead of the rest and start planning your next escape.
If you can provide a few more details we can look at the best available options before we call you.