The Maldives is the ultimate beach destination with exquisite private island resorts encircled by pristine powder white sand beaches and extraordinarily calm turquoise lagoons.
The incredible beauty of the islands is matched by the richness and diversity of the underwater world. There is an astonishing combination of impressive coral walls, schools of brightly coloured tropical fish and remarkable marine life.
Aside from the obvious beauty, a holiday to the Maldives provides many memorable moments. Our hand-picked favourites include:
SEAPLANES
There is a reason it is often cited as the most beautiful flight in the world – the views are simply breathtaking. Flying over the reefs, lagoons and aquamarine atolls provides incredible aerial views of the rich turquoise waters. It is a truly unforgettable experience and adds some excitement to the start of your holiday by arriving at your chosen island in style. If your transfer is by speedboat rather than seaplane, some resorts can arrange a sightseeing flight to admire the atolls from above.
SPEEDBOATS
Choosing a resort near Malé means not only means you get to your resort quickly, but you also travel by speedboat. On your way to your island you're likely to pass other resorts, deserted islands, sand banks and possibly even dolphins to make for a memorable transfer.
OVERWATER VILLAS
Staying in a villa perched on stilts over the turquoise lagoon is the quintessential Maldivian experience. With direct access to the warm waters, you can jump straight in to explore the marine life. Whether it is for the whole stay, or you prefer to split between a beach villa where you have your feet in the soft white sands and a water villa on silts over the lagoon, incredible villa choices are aplenty in the Maldives.
MARINE LIFE
From dolphins to whale sharks and manta rays to turtles, the Maldives has a wide array of marine life. Many resorts have an impressive house reef which allows you to explore the underwater world straight from the shore, whereas other resorts offer excursions to nearby reefs.

Order your brochure
OUR RECOMMENDED HOTELS IN THE MALDIVES
Consisting of over 1,100 islands spread across 26 atolls (island chains surrounding a lagoon), the Maldives has the perfect resort for everyone, whether looking for an intimate escape, family holiday or to simply discover paradise.
If you are struggling to decide on the right resort, just talk to our expert Travel Consultants. Whether you are looking for a chic luxury resort or a rustic retreat, great kids clubs, all-inclusive, surfing or even golf, we can help.
MALDIVES HOLIDAY HIGHLIGHTS
No two islands are the same, each having a different feel, but the exquisite beaches and gorgeous turquoise lagoons remains constant throughout. The Maldives is renowned for offering incredibly memorable experiences, from a sunset dolphin search by dhoni to whale shark and manta ray spotting. Our featured properties each offer a range of fabulous excursions helping ensure you have a holiday to remember. If there is one you have your heart set on, be sure to check that your chosen resort offers it!

DIVING & SNORKELLING
The scuba diving and snorkelling in the tropical waters of the Maldives, with colourful coral reefs and an abundance of marine life, is considered to be amongst the best in the world. The majority of our featured resorts have a recognised on site dive centre, offering single introductory dives to more specialised courses. Please note water clarity is best from January to April.

DOLPHIN CRUISE
Watching a pod of dolphins playfully jumping in and out of the water with the glorious backdrop of a sunset is understandably a popular excursion, especially for families. Some resorts have a resident marine biologist, who will give you a greater insight into these fascinating marine animals.

WHALE SHARK SEARCH
Whether you choose to snorkel, dive or simply marvel at the sheer size of these majestic creatures from the comfort of a dhoni boat, this experience is magnificent. Growing up to 10m long, the worlds largest fish can be observed year round in South Ari Atoll and is an encounter not to be missed.

SANDBANK EXPERIENCE
Enjoy the sparkling turquoise waters and white sands of a remote sandbank. Whether you have a champagne picnic, beach barbecue or just laze on the beach, this is a truly amazing experience.

LOCAL ISLAND DISCOVERY
Discover the traditional Maldivian way of life, exploring the shops, local communities and art as well as gaining an insight into the culture on a nearby island.

ATOLL CRUISE
Cruising around the atolls on a traditional Maldivian dhoni boat, admiring the scenery, is one of the best ways to further explore the Maldives. From uninhabited islands and gorgeous sand banks to the wonderful sealife, a day on the boat is always remembered.
HOW TO GET AROUND THE MALDIVES
MALDIVES TWIN CENTRE HOLIDAYS
As well as being an enticing destination in their own right, the Maldives can also form the relaxing heart of a magical twin centre holiday.
With convenient connections from a host of regional airports, the futuristic Arabian cities of Dubai and Abu Dhabi offer luxury resorts, superlative shopping and high octane thrills that make a wonderful contrast to the peace and tranquility of the islands.
Alternatively it's just an hour's flight from Colombo so combining the rich history, wildlife and scenery of Sri Lanka with the coral finged beaches of the Maldives couldn't be simpler.
When is the best time to visit the Maldives?
Our Latest Offers to Maldives
Top Tips From Our Experts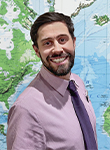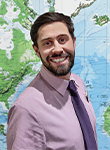 Chris Brimble
Definitely do an excursion from whichever hotel you stay in. It's a once in a lifetime experience to see whale sharks, manta rays and many more in this paradise.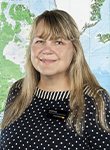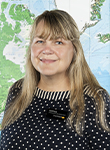 Carrie Hawes
Choosing a resort with speedboat transfers means you'll waste the least amount of time from stepping off your international flight to stepping on to your beautiful beach. However a resort with seaplane transfers means you'll arrive in style and you'll have had a bird's eye view of the stunning Maldives. Why not choose a twin centre island hop for the best of both worlds?
Maldives

Fast Facts

flightaccess_time
Flight Time to Maldives
Approx
12½ hours
euro_symbol
Currency
Maldivian Rufiyaa
public
Visa Required?
For stays over 30 days only
€20 Off your visa service charge if you have booked your holiday with Trailfinders.
verified_user
Recommended Immunisations
Diphtheria/Tetanus/Polio booster
Hepititis A (vaccine recommended)
Typhoid
Yellow Fever

20% Discount off immunisations at our London Travel Clinic if you have booked your holiday with Trailfinders.
business_center
Trailfinders Travel Insurance
Enjoy comprehensive cover in Maldives from just €69 for 7 days with our superb value Single Trip Travel Insurance.
Visa information given is given for Irish citizens holding a valid Irish passport with at least 6 months validity remaining. Immunisation guidelines assume routine Irish childhood immunisation has been given and will not apply to all situations. Medical advice should be sought. Your Trailfinders consultant will advise you of the specific visa and immunisation requirements for your trip.
YOUR TRAVEL PLANS ALWAYS TO HAND, ANYWHERE, ANYTIME - YOUR ESSENTIAL TRAVEL COMPANION
Our free Viewtrail App stores your essential travel information in one secure place, ensuring we are with you from start to finish.
View your travel plans on or offline, wherever and whenever you wish
Live flight notifications - real time information as you travel
Online check-in links and pre-tour notifications
Luggage allowance
Mapped places of interest - restaurants, shops, stations...plus route guidance back to your hotel
View e-vouchers and export them to your Apple wallet
Secure access to booking history, profile and insurance contact information
One touch emergency contact 365/24/7
Add to calendar function
Countdown to travel
Local time, weather, translator and exchange rate calculator
Sign up for our Email and be the first to hear about our Red Hot Offers and Travel Inspiration.
Our full range of 2020 brochures and the latest edition of the Trailfinder magazine are out now - get ahead of the rest and start planning your next escape.
If you can provide a few more details we can look at the best available options before we call you.