Sharing a border with five other countries, landlocked Bolivia is one of South Americas hidden gems. Visitors to this fascinating country are rewarded with stark beauty, some of the best preserved colonial cities in the Americas and the most untouched parts of the continent.
Bolivia has a huge variety of contrasting, diverse and spectacular landscapes, ranging from the snow capped peaks surrounding La Paz, the stunning Salar de Uyuni (Uyuni salt flats) well known for being one of the most evocative sights in South America, to the remote wilderness of the Amazon rainforest. The shimmering deep blue Lake Titicaca is perhaps the most well known attraction in the country and set high in the Andes, straddles the border of Peru and Bolivia, making these two fascinating countries easy to combine.

Order your brochure
WHERE TO GO IN BOLIVIA

Lake Titicaca, Peru & Bolivia
A shimmering deep blue lake, surrounded by mountains and dotted with tiny islands, Lake Titicaca is breathtaking. Set high in the Andes, straddling the borders of Peru and Bolivia, this is the largest lake in South America. Visitors can learn about local indigenous cultures on Peru's Taquile and Uros Islands and discover interesting ruins on Bolivia's Isla del Sol.

La Paz
Bolivia's largest city boasts an impressive location, sprawling across the huge valley floor and with the snow-capped triple peaks of Mount Illimani visible in the distance. Set at a dizzying altitude of 3,600m, the city offers steep streets, trendy cafés, quirky museums and the fascinating Witches' Market. La Paz is a striking destination that will take your breath away!

Uyuni Salt Flats
One of South America's most evocative sights, the Salar de Uyuni is a stunning and vast salt flat. In the dry season its landscape offers vistas of pure white as far as the eye can see. This stark landscape contrasts brilliantly with the bright blue skies of the Altiplano. When there is surface water, mirror-like pools reflect the sky above and the horizon disappears, creating a surreal effect.

The Bolivian Amazon
Accessible by a short flight over the Andes from La Paz, the beginning of each journey into the Bolivian Amazon begins in the small town of Rurrenabaque, before a boat trip far into the jungle to your lodge. The extraordinary Madidi National Park is utterly remote, rarely visited and a region for the experienced adventurer. The Bolivian Amazon allows visitors to explore the magnificent ecosystems of the rainforest at fantastic value for money. The intrepid traveller will be rewarded.

Sucre
Known as Bolivia's 'White City' due to the many whitewashed buildings in its colonial centre, this UNESCO World Heritage Site is the symbolic heart of the nation. Wander past the lovely plazas and baroque churches and enjoy the quiet serenity of this lovely city.

Potosi
Perched at over 4,000m above sea level and in the shadow of Cerro Rico (Rich Hill), Potosi is one of the highest cities in the world. Made famous for silver mining, Potosi was once the wealthiest city in South America. The city is still bursting with colonial architecture and grand churches and located only a few hours from Sucre is well worth a visit.
THINGS TO DO IN BOLIVIA
Cable Car Ride Over La Paz & Dinner
Approx 4 hours
from €172

The world's longest urban cable car
Fabulous snow-capped mountain views
Stargazing on the Salt Flats
Approx 2 hours
from €406
Private stargazing experience in the salt flat wilderness

Top Tips From Our Experts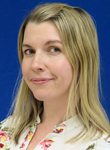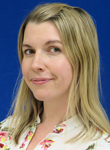 Kerry Ann Govier
If you're short on time, the stunning and surreal Salar de Uyuni can be visited on a two day trip from La Paz. Short but sweet this is a great way to fit in this unmissable destination.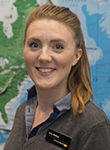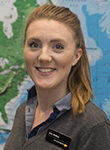 Suzy McGhee
Definitely make sure you make time to take a trip to Isla del Sol on Lake Titicaca. The boat ride to get there is absolutely stunning and once you're there you feel like you've been transported back in time.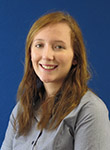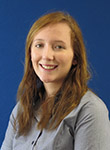 Katie Tidey
If you have extra time include the drive from the Uyumi Salt Flats to the Atacama Desert. The scenery is incredible, geysers, beautiful coloured lagoons and the Atacama is a great addition to a trip to Bolivia
Bolivia

Fast Facts

flightaccess_time
Flight Time to Bolivia
Approx
15¾ hours
euro_symbol
Currency
Bolivian Boliviano
public
Visa Required?
For stays over 90 days only
€20 Off your visa service charge if you have booked your holiday with Trailfinders.
verified_user
Recommended Immunisations
Diphtheria/Tetanus/Polio booster
Hepititis A (vaccine recommended)
Malaria
Rabies
Typhoid
Yellow Fever
Yellow Fever

20% Discount off immunisations at our London Travel Clinic if you have booked your holiday with Trailfinders.
business_center
Trailfinders Travel Insurance
Enjoy comprehensive cover in Bolivia from just €69 for 7 days with our superb value Single Trip Travel Insurance.
Visa information given is given for Irish citizens holding a valid Irish passport with at least 6 months validity remaining. Immunisation guidelines assume routine Irish childhood immunisation has been given and will not apply to all situations. Medical advice should be sought. Your Trailfinders consultant will advise you of the specific visa and immunisation requirements for your trip.
YOUR TRAVEL PLANS ALWAYS TO HAND, ANYWHERE, ANYTIME - YOUR ESSENTIAL TRAVEL COMPANION
Our free Viewtrail App stores your essential travel information in one secure place, ensuring we are with you from start to finish.
View your travel plans on or offline, wherever and whenever you wish
Live flight notifications - real time information as you travel
Online check-in links and pre-tour notifications
Luggage allowance
Mapped places of interest - restaurants, shops, stations...plus route guidance back to your hotel
View e-vouchers and export them to your Apple wallet
Secure access to booking history, profile and insurance contact information
One touch emergency contact 365/24/7
Add to calendar function
Countdown to travel
Local time, weather, translator and exchange rate calculator
Sign up for our Email and be the first to hear about our Red Hot Offers and Travel Inspiration.
Our full range of 2020 brochures and the latest edition of the Trailfinder magazine are out now - get ahead of the rest and start planning your next escape.
If you can provide a few more details we can look at the best available options before we call you.