Holidays to Brazil promise magnificent natural spectacles, vibrant cities and glorious beaches.
Rio de Janeiro boasts world famous beaches, the epic carnival in February and iconic views. It calls itself the 'Cidade Maravilhosa' (Marvellous City) and it's hard not to agree.
Follow the samba drums north to sizzling Salvador, a city infused with music and colour and the gateway to hundreds of miles of golden sands.
Iguassu roughly translated means 'Big Water' and there can scarcely be a more appropriate description for the 275 separate waterfalls that form a decisive border between Brazil and Argentina in an epic rainforest setting. Such is the power and intensity of the falls that approaching the famous Devils Throat along the wooden boardwalk is like walking the plank over the ends of the earth.
The Amazon basin spreads out over nine countries and has the most diverse and delicate ecosystem on the planet. A few days in a jungle lodge or on a river boat is an enthralling experience The less well known, but no less impressive, Pantanal Wetlands is a vast area renowned for outstanding wildlife encounters in a pristine wilderness.

Order your brochure
WHERE TO GO IN BRAZIL


Rio de Janeiro
Few cities can compare with the beauty of Rio de Janeiro. The huge statue of Christ the Redeemer watches over the city from the top of Corcovado whilst Sugar Loaf Mountain rises majestically from Guanabara Bay. The city is framed by jungle covered mountains and lined by world famous beaches which form an important part of daily life for Rio's residents (Cariocas). A few days in Rio is an essential part of any visit to Brazil.

Paraty
Brazil's Costa Verde (Green Coast) is known for its lush forest and sparkling jade-coloured ocean. It is also home to the romantic town of Paraty which has been designated a UNESCO World Heritage Site and a visit here is like stepping back in time. The car-free historical centre has a relaxed feel and due to the irregular cobblestone streets, there is no option other than to explore at a leisurely pace.

Búzios
Once a quiet fishing village, the peninsula of Búzios is now a sophisticated resort made famous by Brigette Bardot in the 1960s. There are over 20 beaches on the peninsula which range from hidden coves to long sweeping golden sands, including the popular Geribá beach. At the heart of the town centre is the Rua das Pedras which by day is a pleasant shopping street and at night is bursting with restaurants and bars.

Iguassu Falls
Iguassu Falls is undoubtedly one of the greatest natural wonders of South America. There are 275 individual waterfalls which sit on the border of Brazil and Argentina in a magnificent rainforest setting. Each country boasts a national park plus scenic walkways which offer a number of panoramic viewpoints. For a unique experience, take to the skies with a thrilling helicopter ride. If the sun is shining look out for rainbows in the spray as these powerful falls crash into the river below.

Amazon Rainforest
The Amazon region is home to the largest rainforest in the world and although it spans nine countries, approximately 60% is located in Brazil. The dense jungle can make wildlife viewing a challenge but spending a few days in this vast wilderness, either in a lodge or navigating the waterways on an Amazon cruise boat, will be an experience like no other. The sprawling city of Manaus, once one of Brazil's richest cities during the rubber boom, is the gateway to this incredible destination.

Pantanal Wetlands
Due to its wide open spaces, the Pantanal is considered to be one of the best places for wildlife and bird watching in Brazil. These huge wetlands are seasonally flooded which provides a rich environment with an astonishing amount of wildlife including caimans, capybaras, brightly coloured macaws and even jaguars. This area is best visited in the dry season from April to September. During this period the temperatures are pleasant and the floodwaters are retreating, allowing for greater wildlife viewing.

Minas Gerais
The historic towns in the state of Minas Gerais were founded in the gold rush during the 17th and 18th centuries and today many still contain wonderful examples of Baroque churches, art and architecture. Ouro Preto is a beautifully preserved town, and with ornate churches sitting grandly on the hilltops, there is no shortage of picturesque views. Tiradentes is an enchanting town with horse drawn carriages rattling over cobblestone streets, antique stores and quaint historic buildings.

Salvador & Bahia's Beaches
Salvador is one of the oldest and most vibrant cities in Brazil and is the state capital of Bahia. The music, cuisine and religion reflects its diverse history of Brazilian, Portuguese and African cultural influences. Pastel coloured buildings line the streets of the historic Pelourinho district and street performers regularly demonstrate capoeira, a martial art dance which originated from Bahia's African slave trade. The state of Bahia boasts stunning beaches from Trancoso in the south to Praia do Forte in the north

The North Coast
The north coast offers some of Brazil's hidden gems. The Lençois Maranhenses National Park is famed for its sweeping white sand dunes dotted with sparkling turquoise lagoons which are at their fullest from Jun - Sep. Jericoacoara is a popular destination and this small fishing village evokes a simpler way of life where the streets are paved with sand and dunes stretch as far as the eye can see. In contrast, the historic city of Sao Luis has a lively feel with markets, restaurants and museums.
OUR RECOMMENDED HOTELS IN BRAZIL
When is the best time to visit Brazil?
Top Tips From Our Experts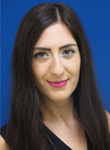 Harriet Simpson
The Friday night street party in Rios's Lapa district is an absolute must! It's sure to be a fun filled night of getting to know the friendly locals and dancing along to live samba beats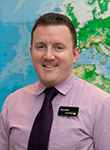 Ciaran Brady
Take a few days to chill out on the stunning Ilha Grande. Make sure to get out and exlpore the island, taking a moderate trek from Abraao to the amazing Lopes Mendes Beach is a great little day out.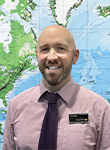 Dave Biffen
If visiting Iguassu Falls, consider upgrading to the fabulous Belmond Das Cataratas hotel. This historic property overlooks the Brazilian side of the falls, and gives unrivalled access to the site after hours. There's something very special about taking in one of the great natural wonders of the world with just a few squirrels for company....
Brazil

Fast Facts

flightaccess_time
Flight Time to Brazil
Approx
11¾ hours
public
Visa Required?
For stays over 90 days only
€20 Off your visa service charge if you have booked your holiday with Trailfinders.
verified_user
Recommended Immunisations
Diphtheria/Tetanus/Polio booster
Hepititis A (vaccine recommended)
Malaria
Rabies
Typhoid
Yellow Fever

20% Discount off immunisations at our London Travel Clinic if you have booked your holiday with Trailfinders.
business_center
Trailfinders Travel Insurance
Enjoy comprehensive cover in Brazil from just €69 for 7 days with our superb value Single Trip Travel Insurance.
Visa information given is given for Irish citizens holding a valid Irish passport with at least 6 months validity remaining. Immunisation guidelines assume routine Irish childhood immunisation has been given and will not apply to all situations. Medical advice should be sought. Your Trailfinders consultant will advise you of the specific visa and immunisation requirements for your trip.
YOUR TRAVEL PLANS ALWAYS TO HAND, ANYWHERE, ANYTIME - YOUR ESSENTIAL TRAVEL COMPANION
Our free Viewtrail App stores your essential travel information in one secure place, ensuring we are with you from start to finish.
View your travel plans on or offline, wherever and whenever you wish
Live flight notifications - real time information as you travel
Online check-in links and pre-tour notifications
Luggage allowance
Mapped places of interest - restaurants, shops, stations...plus route guidance back to your hotel
View e-vouchers and export them to your Apple wallet
Secure access to booking history, profile and insurance contact information
One touch emergency contact 365/24/7
Add to calendar function
Countdown to travel
Local time, weather, translator and exchange rate calculator
Sign up for our Email and be the first to hear about our Red Hot Offers and Travel Inspiration.
Our full range of 2020 brochures and the latest edition of the Trailfinder magazine are out now - get ahead of the rest and start planning your next escape.
If you can provide a few more details we can look at the best available options before we call you.