Stretching over 2,500 miles and sandwiched between the imposing Andes Mountains and wild Pacific Ocean, Chile is a land of fascinating extremes. The dramatic landscape includes the world's driest desert, impossibly beautiful lakes and fjords, majestic snow-capped mountains and rolling vineyards.
The adventure for most people begins in the cosmopolitan city of Santiago, which is formed of many distinct neighbourhoods, each with their own characteristics. A short drive out of the city will bring you to vast vineyards and world famous wineries.
In the north of the country, the barren beauty of the Atacama Desert is a photographer's dream with its ethereal dunes and lunar landscapes. To the south in Patagonia, be amazed by the towering granite peaks, turquoise lakes and vast glaciers of the Torres del Paine National Park, one of South America's most famous attractions and a magnet for hikers, wildlife enthusiasts and anyone seeking solitude in the mountains.
Less wild but equally as stunning, the Chilean Lake District is a breathtakingly beautiful stretch of snow covered peaks, forest fringed lakes and charming Alpine towns. More off the beaten track, yet easily accessible from the Lake District lies the fascinating fishing villages & UNESCO listed churches of Chiloé Island.
Far out in the Pacific, lies the enigmatic Easter Island which is utterly isolated and like nowhere else on earth.
Chile will fascinate, amaze and excite you all in one day and Trailfinders can help create your perfect tailormade Chilean adventure.

Order your brochure
WHERE TO GO IN CHILE


Santiago
Chile's capital is a sprawling cosmopolitan city with a dramatic backdrop of snow-capped Andes Mountains. At the heart of the city in the downtown area is the Plaza de Armas, a leafy square bordered by historic buildings. The surrounding neighbourhoods include arty Lastarria with European style architecture, lively Bellavista and upmarket Providencia which offers a good selection of restaurants.

Valparaiso
The UNESCO World Heritage Site of Valparaiso has a distinctly bohemian feel and has long been the home of choice for writers, painters and musicians. Brightly coloured houses cling to the steep hillsides and the narrow streets are best explored by foot or by the network of funicular railways.

Winelands
In the countryside south of Santiago are rolling hills of vast vineyards which are home to world-famous wineries. Many of the estates have opened their doors to visitors which will allow you to see how the wine is produced and to taste some of the different varieties. Some also offer accommodation allowing you to simply relax in a beautiful setting whilst enjoying views over the vineyards towards mountain peaks.

Atacama Desert
Stretching for over 600 miles, the Atacama Desert is considered to be the driest desert on earth. This unique environment is full of contrasts, from white salt flats to turquoise lagoons and striking volcanoes to bubbling geysers. At sunset this lunar landscape becomes a kaleidoscope of colours from gold to purples, pinks and reds before the clear night skies lend themselves to some incredible star gazing.

Easter Island
Located over 2,000 miles from the Chilean mainland this remote island is shrouded in mystery. Hundreds of giant stone Moai statues are dotted about the island and their origin is still largely unknown. The scenery here is stunning with a rugged coastline, brilliant blue waters of the Pacific Ocean and a volcanic landscape. This is a captivating destination and a trip to Easter Island is a once in a lifetime experience.

Lake District
Brimming with lakes, sparkling rivers and dramatic volcanoes, the scenery of the Chilean Lake District is simply picture-perfect. This region is popular thanks to a wide range of outdoor activities such as kayaking, hiking and birdwatching. Destinations here include fascinating Chiloe Island and the lovely town of Puerto Varas which has distinctive German architecture and a beautiful setting on the edge of Lake Llanquihue.

Aysén Island
Although the Aysén Region is one of Chile's lesser visited destinations, it offers some of the most spectacular scenery in the country. Stretching from the Lake District down to the small town of Villa O'Higgins, this vast and rugged Patagonian region is an outdoor enthusiasts dream. The landscape here is dominated by sparkling turquoise lakes and fjords, dramatic hanging glaciers and alpine forests which provide the perfect wilderness adventure.

Torres Del Paine National Park
Experience the true majesty of nature in Chile's most popular national park. Rugged and windswept landscapes blend seamlessly with the towering granite peaks of the Paine Massif, turquoise coloured lakes, waterfalls and striking glaciers. Walking trails through this breathtaking scenery range from short half day to full day hikes. Throughout the park be on the look out for wildlife including condors, guanacos and even pumas.
OUR RECOMMENDED HOTELS IN CHILE
When is the best time to visit Chile?
Top Tips From Our Experts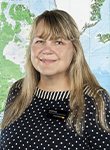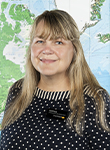 Carrie Hawes
On Easter Island, climb up Rano Kau, sit on the crater's edge as you look out to sea and I'll swear you can see the horizon curve. It totally reinforces that you are truly on one of the most remote places on the planet.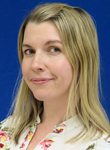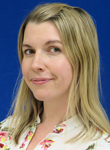 Kerry Ann Govier
Make sure you visit the magical Atacama Desert where you will find surreal scenery and some of the best stargazing in the world. Splash out on an all-inclusive hotel here to really make the most of your experience. These offer small group tours which are imaginative and avoid the crowds, allowing you to experience these stunning landscapes in the tranquility they deserve.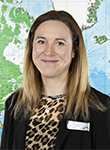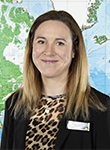 Michelle Tachon
Chile's scenery varies from mountains and lakes to deserts and beaches! One of the most fun ways to experience the great outdoors is to incorporate some active tours in your itinerary. Whether it's kayaking in the beautiful Lake District, hiking in the incredible Torres del Paine National Park or a cycling tour in Santiago there are lots of options for all interests and abilities.
Chile

Fast Facts

access_timelanguage
Time Zone
GMT
-3 to -6 hours
flightaccess_time
Flight Time to Chile
Approx
14.5 hours
public
Visa Required?
€20 Off your visa service charge if you have booked your holiday with Trailfinders.
verified_user
Recommended Immunisations
Diphtheria/Tetanus/Polio booster
Hepititis A (vaccine recommended)
Rabies
Typhoid

20% Discount off immunisations at our London Travel Clinic if you have booked your holiday with Trailfinders.
business_center
Trailfinders Travel Insurance
Enjoy comprehensive cover in Chile from just €69 for 7 days with our superb value Single Trip Travel Insurance.
Visa information given is given for Irish citizens holding a valid Irish passport with at least 6 months validity remaining. Immunisation guidelines assume routine Irish childhood immunisation has been given and will not apply to all situations. Medical advice should be sought. Your Trailfinders consultant will advise you of the specific visa and immunisation requirements for your trip.
YOUR TRAVEL PLANS ALWAYS TO HAND, ANYWHERE, ANYTIME - YOUR ESSENTIAL TRAVEL COMPANION
Our free Viewtrail App stores your essential travel information in one secure place, ensuring we are with you from start to finish.
View your travel plans on or offline, wherever and whenever you wish
Live flight notifications - real time information as you travel
Online check-in links and pre-tour notifications
Luggage allowance
Mapped places of interest - restaurants, shops, stations...plus route guidance back to your hotel
View e-vouchers and export them to your Apple wallet
Secure access to booking history, profile and insurance contact information
One touch emergency contact 365/24/7
Add to calendar function
Countdown to travel
Local time, weather, translator and exchange rate calculator
Sign up for our Email and be the first to hear about our Red Hot Offers and Travel Inspiration.
Our full range of 2020 brochures and the latest edition of the Trailfinder magazine are out now - get ahead of the rest and start planning your next escape.
If you can provide a few more details we can look at the best available options before we call you.