Colourful and captivating with a magnificent backdrop of verdant rainforest and the soaring Andes mountains, Colombia is one of South America's best kept secrets full of unique sights and sounds.
Discover intriguing museums and a thriving café culture in Bogotá before heading to the lush plantations and towering wax palms of the Coffee Region, then onto the tropical Caribbean coast. A sparkling jewel in Colombia's impressive crown, the walled city of historic Cartagena is atmospheric and romantic with tradition around every corner. Here palenqueras, ladies dressed in vividly coloured dresses, balance bowls of delicious fresh fruit on their heads, vying for your attention with horse-drawn carriages, live Latin-American music and the bustle and smells of al fresco dining. Just a few hours along the coast are the pristine white sands of Tayrona National Park, where jungle meets beach. Here you can splash in the ocean and snorkel the colourful reefs, or simply listen to the rhythmic sound of the waves.
Colombia is also full of lesser known hidden gems; Indiana Jones wannabes can wonder at the mysterious megalith statues of San Agustin or hike to the Lost City (Ciudad Perdida), a Machu Picchu-style ruined kingdom, lost in the jungle for a millennium until its discovery in 1973. To the west, Cali is known as the capital of fiestas and the locals dance salsa on the streets en masse every Sunday afternoon. To the east you will find the vast grasslands and wildlife of Los Llanos, and to the south the stunning basilica church of Santuario de las Lajas, close to the Ecuadorian border, which straddles a vast canyon and could easily be straight from a hanseatic fairytale.
With all this amazing diversity combined with the wonderfully friendly people, this spellbinding destination is guaranteed to seduce all who visit.

Order your brochure
WHERE TO GO IN COLOMBIA


Bogotá
Vibrant Bogotá is emerging as a cosmopolitan city with an exciting art and food scene. La Candelaria, Bogotá's old town, has beautiful colonial buildings and cobbled alleys peppered with street vendors and museums, whilst the northern area of the city is home to some excellent restaurants. Take the cable car up Monserrate for fabulous views or visit nearby Zipaquirá, famous for its underground Salt Cathedral.

Cartagena
The jewel of Colombia's cities, Cartagena's historic old town is easily explored on foot as you wander through the maze of picturesque streets. The colourful and bustling colonial plazas have plenty of street theatre to enjoy and the old city walls have excellent views of the Caribbean Sea. Explore the fascinating fortress and discover the city's beaches in the new town.

Medellín
Medellín is located in the Aburrá Valley, part of the Andes mountain range. The second largest city in Colombia, it has seen a huge transformation to become a thriving cultural city. Dynamic El Poblado has an excellent choice of bars and restaurants whilst Patio Bonito has a more relaxed hipster vibe. The surrounding region is a lush mountainous area with colourful villages.

Tayrona National Park
Tayrona National Park is a popular destination for those looking to explore Colombia's natural wonders in a beautiful and rustic setting. Take a stroll along the park's long stretches of rugged beaches, enjoy a guided hike through the jungle in search of wildlife, such as the endemic cotton-top tamarin, or simply relax and take in the ocean views.

Coffee Region
This charming region boasts a landscape of sweeping valleys, lush plantations and rolling hills dotted with traditional haciendas and colonial towns. Salento is perhaps the most popular of these towns, with its colourful architecture and many restaurants. The area is also home to the Cocora Valley and its towering wax palms, plus Los Nevados National Park where you will find some of Colombia's most striking scenery.

Caribbean Islands
Colombia's Caribbean coast has many islands to explore, which are most easily accessed from Cartagena. The Rosario Islands are reached by boat while the islands of San Andrés and Providencia are only a short flight away. Swim in pristine waters and enjoy laidback island life, perfect for a few days of relaxation after exploring the country.
OUR RECOMMENDED HOTELS IN COLOMBIA
Colombia boasts a variety of excellent hotels and lodges which complement this wonderful country full of colour, culture and character.
Enjoy a luxurious stay in a colonial hotel in the heart of the old city of Cartagena or a modern property in vibrant Bogotá. Or why not extend your tour with a relaxing break on stunning Providencia Island off Colombia's Caribbean coast?
Here we highlight a selection of special properties which can be easily included as part of your Colombia holiday.
THINGS TO DO IN COLOMBIA
Our selection of day tours will really make your holiday to Colombia come alive.
Top Tips From Our Experts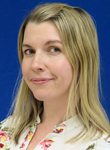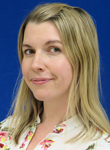 Kerry Ann Govier
Whilst in Bogota make sure you take the cable car to the top of Monserrate Hill - the views over the city are spectacular!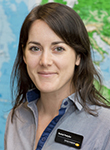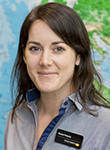 Rachel Pettyfer
In Medellin, make sure you take a ride on the cable car for amazing aerial views - carry on all the way to Parque Arvi and you suddenly feel a whole world away from the hustle and bustle of the city, it's definitely worth a visit!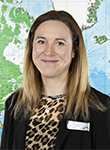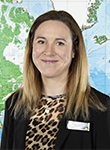 Michelle Tachon
Cartagena's historic centre is bursting with colour with brightly painted mansions and bougainvillea clad balconies. One of the most popular ways to soak up the atmosphere of this magical city is with a leisurely horse and cart ride around the cobbled streets.
Colombia

Fast Facts

flightaccess_time
Flight Time to Colombia
Approx
12¾ hours
public
Visa Required?
For stays over 90 days only
€20 Off your visa service charge if you have booked your holiday with Trailfinders.
verified_user
Recommended Immunisations
Diphtheria/Tetanus/Polio booster
Hepititis A (vaccine recommended)
Malaria
Rabies
Typhoid
Yellow Fever
Yellow Fever

20% Discount off immunisations at our London Travel Clinic if you have booked your holiday with Trailfinders.
business_center
Trailfinders Travel Insurance
Enjoy comprehensive cover in Colombia from just €69 for 7 days with our superb value Single Trip Travel Insurance.
Visa information given is given for Irish citizens holding a valid Irish passport with at least 6 months validity remaining. Immunisation guidelines assume routine Irish childhood immunisation has been given and will not apply to all situations. Medical advice should be sought. Your Trailfinders consultant will advise you of the specific visa and immunisation requirements for your trip.
YOUR TRAVEL PLANS ALWAYS TO HAND, ANYWHERE, ANYTIME - YOUR ESSENTIAL TRAVEL COMPANION
Our free Viewtrail App stores your essential travel information in one secure place, ensuring we are with you from start to finish.
View your travel plans on or offline, wherever and whenever you wish
Live flight notifications - real time information as you travel
Online check-in links and pre-tour notifications
Luggage allowance
Mapped places of interest - restaurants, shops, stations...plus route guidance back to your hotel
View e-vouchers and export them to your Apple wallet
Secure access to booking history, profile and insurance contact information
One touch emergency contact 365/24/7
Add to calendar function
Countdown to travel
Local time, weather, translator and exchange rate calculator
Sign up for our Email and be the first to hear about our Red Hot Offers and Travel Inspiration.
Our full range of 2020 brochures and the latest edition of the Trailfinder magazine are out now - get ahead of the rest and start planning your next escape.
If you can provide a few more details we can look at the best available options before we call you.