Follow in the footsteps of Charles Darwin with an unforgettable holiday to the Galápagos Islands. Set 600 miles off the mainland, a visit to this archipelago will undoubtedly be a very special and unforgettable experience.
The wildlife on these volcanic islands are fearless so it is possible to get remarkably close to them. The variation of flora and fauna here is constantly surprising - at times seemingly intentionally so. Giant cacti with long, threatening spines, which are actually soft. Birds with bright blue feet, iguanas that swim....the list goes on. Beneath the waves marine iguanas, penguins and dolphins compete for your attention and wild sea lions actively come to play with snorkelers, peering at you through your mask and swirling round, under and above you.
Explore the islands with expert guides and either choose to stay on board a boat or in a hotel on one of the Islands.
Our South & Central America specialists will advise you on the best options. Senior professionals with a passion for travel and a wealth of experience, with their knowledge of the destination they will inspire you by recommending places to visit and things to do as well as suggesting the best way to do them

Order your brochure
OUR HOLIDAYS TO GALÁPAGOS ISLANDS
WHERE TO GO IN GALÁPAGOS ISLANDS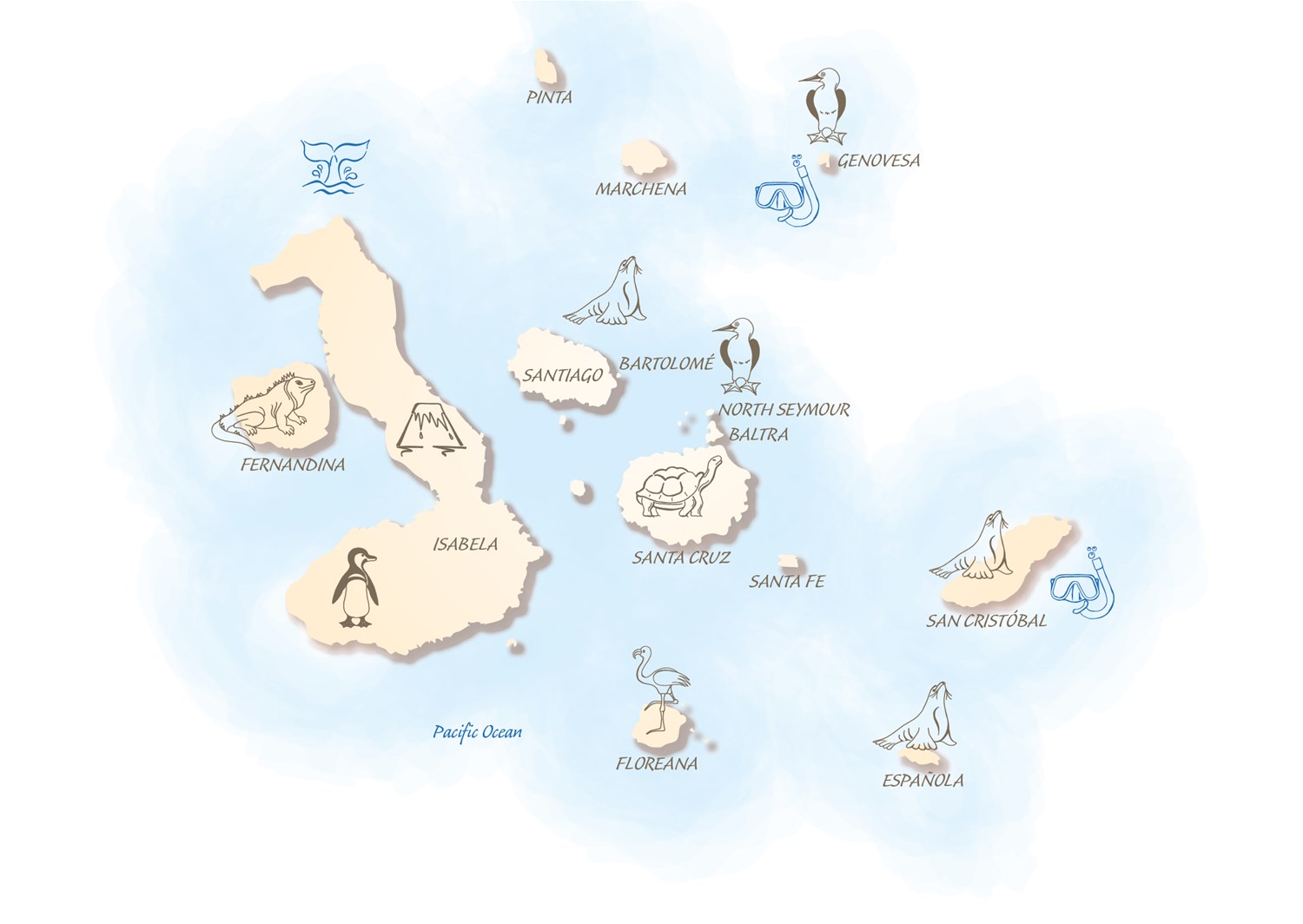 Santa Cruz Island
The most populated island in the Galápagos, the main town of Puerto Ayora is home to the Charles Darwin Research Station and its giant tortoise breeding centre. Enjoy the spectacular highland scenery and watch out for turtles, rays and white-tipped sharks in the mangrove lagoon on the north shore.

Bartolomé Island
This small arid island boasting volcanic scenery, beautiful bays and the iconic Pinnacle Rock, has become one of the most photographed in all of the Galápagos. There is fantastic snorkelling around the shoreline and the island offers great wildlife viewing including playful sea lions and charming Galápagos penguins.

North Seymour Island
A small island north of Baltra, formed by a volcano and famous for its seabird colonies. Frigates and blue-footed boobies share the same nesting area and visitors can walk amongst them and observe their fascinating courtship rituals. Also look out for sea lions enjoying the surf.

Genovesa Island
A lesser visited island due to its more remote location; here visitors can sail into a spectacular submerged volcanic caldera, known as Darwin Bay. Also known as 'bird island', the main attraction is the rare red-footed booby but it is also home to thousands of frigate birds, lava gulls and Darwin's finches. There are also excellent snorkelling opportunities.

San Cristóbal Island
Characterised by eroded volcanic peaks in the north and densely vegetated slopes in the south, this island is home to Puerto Baquerizo Moreno, the provincial capital. The Chatham mockingbird is unique to the island and the beautiful white sand beach of Cerro Brujo is home to boobies, frigates and sea lions.

Española Island
One of the most beautiful islands in the Galápagos, Española is famous for being home to the only waved albatross colony (Apr - Dec). Gardner Bay has a stunning white sand beach with one of the archipelago's largest populations of sea lions which happily bask in the sun and play in the gentle waves.

Isabela Island
Isabela is the largest island and has remarkable and beautiful volcanic scenery. Explore the rugged landscapes and look out for the flightless cormorants and giant tortoises that make their home on land. Search for turtles, rays, sharks and penguins in the mangrove lined coves. In addition Isabela is one of the best places in the Galápagos for whale watching.

Fernandina Island
One of the most volcanically active and pristine islands, visits here are a unique experience even for the Galápagos Islands. Walk among countless marine iguanas which inhabit the black lava landscape at Punta Espinosa. Also spot rare flightless cormorants, hawks, sea lions, turtles and Galápagos penguins.

Floreana Island
Best known for its long maritime history, Floreana Island is the site of Post Office Bay. Once used as a way for sailors to stay in touch with their loved ones, it is now visitors who test the service by leaving postcards here for others to deliver. Wildlife is also abundant, including flamingos, finches and sea turtle nesting sites.
OUR RECOMMENDED BOATS AND HOTELS IN THE GALÁPAGOS ISLANDS
About the Galápagos

Getting There
International flights to Ecuador operate via Europe or the USA and arrive into either Quito or Guayaquil. There are 2 main airports in the Galápagos Islands; one on Baltra Island (just to the north of Santa Cruz) and the other on San Cristóbal Island. The airport you will fly to will be determined by the itinerary of the cruise or your choice of hotel. Flights are approximately 3.5 hours from Quito (including a touchdown in Guayaquil) or 2 hours from Guayaquil.



Climate
The Galápagos Islands are considered a year round destination. Amazing wildlife interactions are possible every month as most species are non-migratory. In general, the climate can be divided into two seasons. The warmer but wetter season from January to June and the cooler and drier season from July to December. Sea conditions can be choppy in August and September when trade winds bring cooler temperatures, however wildlife is often more active and it is pupping season for sea lions.



Boats
The most popular Galapagos holiday option. Boats range from small catamarans to larger expedition vessels. With intimate, smaller boats getting to know the crew and other passengers is part of the experience plus meals are generally eaten together at one table. Large vessels benefit from greater stability at sea, more facilities and a greater choice of cabins.



Cruise Itineraries
Each cruise follows a carefully planned itinerary, designed to maximise time in each landing site around the islands. Itineraries range from 3-7 nights in length and each departure will visit a number of islands around the archipelago. It is often possible to combine two or more itineraries on the same vessel for a more comprehensive trip of up to 14 nights.



Excursions
Shore excursions are always conducted in small groups and led by an expert guide. At each site you will either reach the island with a 'dry landing' (stepping from the dinghy directly onto land) or a 'wet landing' (stepping from the dinghy into shallow water and wading ashore). Snorkelling offers the opportunity to view the world below the water but for those who prefer not to snorkel, many of the larger ships offer glass bottom boat rides.



Hotels
For those who prefer to stay on dry land, there are some properties which offer a great alternative, or even addition, to a cruise itinerary. It is possible to book packages which include activities on the island you are staying on, plus day trips to other nearby islands, but returning each evening to the comfort of your own room. Our Island Hop Galápagos tour showcases a great way to combine our featured properties featured on one fantastic itinerary.


When is the best time to visit the Galápagos?
Top Tips From Our Experts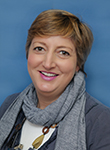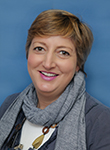 Amy Alexander
The Galapagos Islands should be on everyone's bucket list and I suggest that you push the boat out and book as long a trip as you can. The wildlife on each island is unique and spectacular - you will treasure every minute you spend here.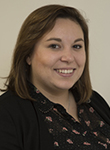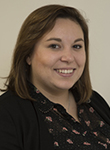 Georgia Wiseman
Adventure tours offer both cruising and land based touring options. Land based touring offers fantastic opportunities to see a lot more wildlife and nature walks, whereas cruising offers diving and a lot more marine life viewing opportunities.
Galapagos Islands

Fast Facts

flightaccess_time
Flight Time to Galapagos Islands
Approx
18 hours
euro_symbol
Currency
Unites States Dollar
public
Visa Required?
For stays over 90 days only
€20 Off your visa service charge if you have booked your holiday with Trailfinders.
verified_user
Recommended Immunisations
None
20% Discount off immunisations at our London Travel Clinic if you have booked your holiday with Trailfinders.
business_center
Trailfinders Travel Insurance
Enjoy comprehensive cover in Galapagos Islands from just €69 for 7 days with our superb value Single Trip Travel Insurance.
Visa information given is given for Irish citizens holding a valid Irish passport with at least 6 months validity remaining. Immunisation guidelines assume routine Irish childhood immunisation has been given and will not apply to all situations. Medical advice should be sought. Your Trailfinders consultant will advise you of the specific visa and immunisation requirements for your trip.
YOUR TRAVEL PLANS ALWAYS TO HAND, ANYWHERE, ANYTIME - YOUR ESSENTIAL TRAVEL COMPANION
Our free Viewtrail App stores your essential travel information in one secure place, ensuring we are with you from start to finish.
View your travel plans on or offline, wherever and whenever you wish
Live flight notifications - real time information as you travel
Online check-in links and pre-tour notifications
Luggage allowance
Mapped places of interest - restaurants, shops, stations...plus route guidance back to your hotel
View e-vouchers and export them to your Apple wallet
Secure access to booking history, profile and insurance contact information
One touch emergency contact 365/24/7
Add to calendar function
Countdown to travel
Local time, weather, translator and exchange rate calculator
Sign up for our Email and be the first to hear about our Red Hot Offers and Travel Inspiration.
Our full range of 2020 brochures and the latest edition of the Trailfinder magazine are out now - get ahead of the rest and start planning your next escape.
If you can provide a few more details we can look at the best available options before we call you.