A holiday to Mexico promises ancient heritage, beautiful beaches and Latin flavour that is unique in the Caribbean.
Mysterious Mayan sites and charming old colonial towns are testament to the country's rich heritage, whilst wild and colourful festivals and a culture and cuisine all of its own are evidence of a vibrant and exciting present. With over 6000 miles of coastline to choose from you are bound to find a beach that suits you down to the ground.The Riviera Maya on the Caribbean coast is characterised by white beaches, calm turquoise watersand a diverse range of accommodation from fun filled beach resorts to luxury tropical hideaways.

Speak to a Travel Expert
We believe booking online is no substitute for one-on-one service. Between them our expert travel consultants have travelled to over 96% of the world's countries. As a result the service and advice they offer is second to none.
OUR TOURING HOLIDAYS IN MEXICO
MEXICO HOLIDAY HIGHLIGHTS


Mexico City
A constantly changing metropolis, cosmopolitan and vibrant Mexico City shows only a trace of the Aztec capital that it once was. Today it is one of the largest cities in the world and home to over 20 million people. Spend time in the Zocalo, the huge main square located in the historic centre surrounded by stunning displays of architecture, stop for a drink at a lively cantina or visit one of the many parks and museums.

Baja California
The southern end of the Baja California peninsula offers unique and exciting wildlife encounters and fascinating urban centres. The pretty and bohemian town of Todos Santos makes a pleasant stopover en route from cosmopolitan La Paz to the rugged coastline of Los Cabos. The beach resorts here stretch from lively Cabo San Lucas to the more sophisticated San José del Cabo.

Copper Canyon
The Copper Canyon, part of the Sierra Madre Mountains, is one of the longest and deepest canyon systems in the world. It covers around 25,000 square miles and is four times larger the Grand Canyon. Enjoy dramatic views of jagged peaks and deep ravines on a historic and breathtaking rail journey that stretches for 300 miles across the mountains and bridges of this spectacular area.

San Cristóbal de las Casas
This picturesque colonial city is located in the Central Highlands and surrounded by pine forest, canyonlands and indigenous Tzotzil and Tzeltal villages that have retained their own unique languages and traditional customs. It offers a delightful blend of traditional cultures, stunning colonial architecture and cosmopolitan cafés, bars and restaurants.
Riviera Maya
The long white sandy beaches and warm turquoise waters of the Riviera Maya have long drawn people to Mexico's Caribbean coast. Reaching from fun-loving Cancun in the north to laidback Tulum and the Sian Ka'an Biosphere Reserve in the south, this beautiful stretch of coastline offers excellent snorkelling and diving opportunities and easy access to the Mayan sites of Chichén Itzá and Tulum.

Oaxaca
Located in the south of Mexico and benefitting from a pleasant sub-tropical climate. Oaxaca is a UNESCO World Heritage Site and is famous for its stunning architecture, culinary specialities and vibrant cultural traditions. The city's main square is said to be one of the most beautiful in the whole of Mexico plus its easy-going vibe and love of fiesta make Oaxaca a 'must see' destination on any trip to Mexico.

Mérida
Built on the site of an ancient Mayan city, charming and cosmopolitan Mérida is the Yucatan's cultural capital. Stroll through the historic centre which boasts restored colonial mansions, art galleries, renowned museums and numerous restaurants. Spend an evening sitting in the leafy Plaza Grande where live music can be heard almost every night.

The Colonial Heartland
In the centre of Mexico, northeast of the capital, the former silver mining town of Guanajuato offers stunning baroque and neoclassical architecture and an interesting network of underground tunnels built into the steep hillside. Pretty and well preserved Pátzcuaro boasts a scenic lakeside location in the Michoacán highlands. Spend some time exploring the cobblestone alleyways and tree-lined streets of these colonial gems.

Isla Holbox
The laidback island of Isla Holbox is located just off the coast of the Yucatan Peninsula and separated from the mainland by a narrow turquoise lagoon. There are few cars on the island and instead golf buggies and bikes traverse the sandy lanes passing local fisherman carrying the day's catch. This colourful island is also home to pelicans and flamingos and from mid-May to mid- September whale sharks frequent the nearby waters.
HOW TO GET AROUND MEXICO
A private tour of Mexico offers the opportunity to travel in a comfortable private vehicle seeing the best of what this wonderful country has to offer, accompanied by friendly and knowledgeable guides. Alternatively a small group adventure tour is great option for those who like to travel and share their experiences with a small group, whilst enjoying the services of an experienced tour leader.
Why not make your visit to Mexico part of a multi country holiday? Perhaps combine a tour of the Yucatán peninsula with Belize and Guatemala to discover spectacular Mayan ruins and pretty colonial cities. Alternatively, combine a trip to Mexico City or the Yucatán with a variety of cities in the USA.
Cruise Mexico's stunning Pacific coastline or visit Cozumel's laidback beaches and mysterious Mayan ruins as part of a relaxing Caribbean cruise. Soak up the views from the comfort of your ship and enjoy a host of fantastic shore excursions.
OUR RECOMMENDED BEACH HOTELS IN MEXICO
UNMISSABLE EXPERIENCES IN MEXICO
Our Latest Offers to Mexico
Top Tips From Our Experts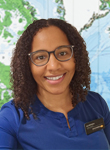 Inca McFarlane
Grab a snorkel and head to Akumal to swim with sea turtles just seconds from the shore!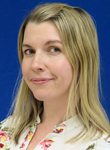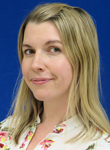 Kerry Ann Govier
From the Aztec ruins of Teotihaucan just north of Mexico City, to the jungle-clad Mayan site of Palenque and world famous temples of Chichen Itza, Mexico has a rich and varied history to explore. Make sure you take the time to explore these fascinating sites.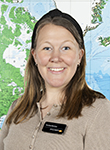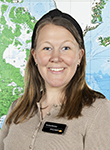 Charlotte Barnes
Explore the Yucatan! So easily accessible from your Riviera Maya beach break, you can base yourself in the vibrant town of Merida for a few days. From here you can easily explore quiet Mayan ruins, swim in a sacred cenote or, for birdlife, head to the Celestun Biosphere for a flamboyance of flamingos!
Mexico

Fast Facts

flightaccess_time
Flight Time to Mexico
Approx
11 hours
public
Visa Required?
Yes for stays over 180 days
€20 Off your visa service charge if you have booked your holiday with Trailfinders.
verified_user
Recommended Immunisations
Diphtheria/Tetanus/Polio booster
Cholera
Hepititis A (vaccine recommended)
Rabies
Typhoid

20% Discount off immunisations at our London Travel Clinic if you have booked your holiday with Trailfinders.
business_center
Trailfinders Travel Insurance
Enjoy comprehensive cover in Mexico from just €69 for 7 days with our superb value Single Trip Travel Insurance.
Visa information given is given for Irish citizens holding a valid Irish passport with at least 6 months validity remaining. Immunisation guidelines assume routine Irish childhood immunisation has been given and will not apply to all situations. Medical advice should be sought. Your Trailfinders consultant will advise you of the specific visa and immunisation requirements for your trip.
YOUR TRAVEL PLANS ALWAYS TO HAND, ANYWHERE, ANYTIME - YOUR ESSENTIAL TRAVEL COMPANION
Our free Viewtrail App stores your essential travel information in one secure place, ensuring we are with you from start to finish.
View your travel plans on or offline, wherever and whenever you wish
Live flight notifications - real time information as you travel
Online check-in links and pre-tour notifications
Luggage allowance
Mapped places of interest - restaurants, shops, stations...plus route guidance back to your hotel
View e-vouchers and export them to your Apple wallet
Secure access to booking history, profile and insurance contact information
One touch emergency contact 365/24/7
Add to calendar function
Countdown to travel
Local time, weather, translator and exchange rate calculator
Sign up for our Email and be the first to hear about our Red Hot Offers and Travel Inspiration.
Our full range of 2020 brochures and the latest edition of the Trailfinder magazine are out now - get ahead of the rest and start planning your next escape.
If you can provide a few more details we can look at the best available options before we call you.