Holidays to Cuba combine the Caribbean staples of sun, sea and sand with the soul and rhythm of Latin America and a sense of pride and history like nowhere else on the planet.
Sun lovers are incredibly spoilt with mile upon mile of superb beaches, aquamarine waters and great value all inclusive beach resorts that cater to every whim.
Away from the beaches the atmospheric city of Havana is one of the region's most finely preserved colonial capitals and Inland lies a beguiling mix of dramatic mountains and valleys, lush sugar plantations and sleepy colonial towns.
Naturally beach holidays are incredibly popular here and we've selected the very best for you to choose from.
If you're looking to explore further afield we have a wonderful selection of Cuba tours from day tours of Havana to extended small group adventures

Order your brochure
CUBA HOLIDAY HIGHLIGHTS

Havana
An atmospheric city of faded grandeur characterised by grand civic buildings, crumbling pastel facades and streets filled with vintage American automobiles. With sensuous Cuban music spilling out of numerous bars and impromptu parties springing up on the streets, Havana is an intoxicating and romantic combination.

Varadero
Cuba's premier beach resort, just over a 2 hour drive from Havana. A 12 mile long peninsula that is just ¾ mile wide at its widest, the stunning white sandy beaches and calm crystal clear waters are never more than a 10 minute walk away. The resort hotels offer a huge choice of entertainment and dining options, whilst the numerous dive centres and marinas are a testament to the island's widest choice of watersports.

The Viñales Valley
A stunning World Heritage listed valley of spectacular limestone towers surrounded by picturesque mountains. Peppered with caves and caverns the area is popular for hiking, mountain biking and bird-watching and is a popular day trip from Havana.

Trinidad
With its cobblestone streets and old Chevrolets cruising by, this UNESCO World Heritage Site is a delight to walk through as you appreciate a bygone era. Learn of the many religions that are practised in Cuba and explore some of the Spanish-style churches

Santiago de Cuba
The island's previous capital, proud of its revolutionary past, is a vibrant and cultured city.

Santa Clara
Cuba's most revolutionary city. Located in the centre of the country and home to Che Guevara's mausoleum at the Plaza del Revolución.
HOW TO GET AROUND CUBA
The Caribbean's largest island is also undoubtedly one of its most fascinating and we have a number of ways to help you discover Cuba. If you are just looking for a taste during your beach holiday, our selection of local tours and experiences are ideal.
If you want to venture further afield we offer a number of small group tours that are a sociable and great value way to discover the highlights in the company of like-minded people
For a truly immersive experience a cycle tour gives you unique access to parts of the island that are off the beaten track.
OUR RECOMMENDED HOTELS IN CUBA
We feature a wonderful range of hotels and resorts in Cuba from heritage hotels in the heart of Havana to fabulous value all-inclusive beach resorts. We have done the hard work for you and selected the best places to stay in Cuba so you don't have to and our travel consultants are on hand to help, often with first-hand experience.
THINGS TO DO IN CUBA
The delights of Havana or within an easy day tour of the beautiful beaches of Varadero.
Havana is one of the region's most finely preserved colonial capitals and a local tour is a carefree way to get under the skin of this most atmospheric citiy. Visit the the historic squares Plaza d'Armas and Plaza de la Catedral, see traditional cigar rolling techniques or enjoy a scenic drive in a classic car along the Malecón seafront.
When is the best time to visit Cuba?
Top Tips From Our Experts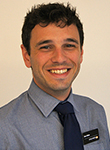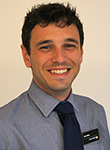 Sam Gisler
Music pours our of every window in Cuba, so make the time to take a tour into the heart of Havana and get to know some of the most friendly, open and interesting people you'll ever meet.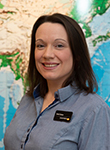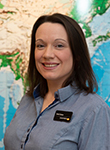 Sarah Moore
Taking a ride in a classic car around Havana is an absolute must. Cruising around the city with the top down and some cuban rythms playing in the background just felt like good old fashioned fun.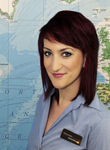 Victoria Akers
The beautiful colonial city of Trinidad is a hub of activity, with quirky bars, cobbled streets, a vibrant art scene and music streaming out from every doorway. View the stunning sunsets from the Bell Tower in the centre of town, then head to the steps of Casa de la Musica, as locals and tourists alike salsa dance to the live band each evening. No previous experience necessary!
Cuba

Fast Facts

flightaccess_time
Flight Time to Cuba
Approx
9¾ hours
public
Visa Required?
yes
€20 Off your visa service charge if you have booked your holiday with Trailfinders.
verified_user
Recommended Immunisations
Diphtheria/Tetanus/Polio booster
Hepititis A (vaccine recommended)
Rabies
Typhoid
Yellow Fever

20% Discount off immunisations at our London Travel Clinic if you have booked your holiday with Trailfinders.
business_center
Trailfinders Travel Insurance
Enjoy comprehensive cover in Cuba from just €69 for 7 days with our superb value Single Trip Travel Insurance.
Visa information given is given for Irish citizens holding a valid Irish passport with at least 6 months validity remaining. Immunisation guidelines assume routine Irish childhood immunisation has been given and will not apply to all situations. Medical advice should be sought. Your Trailfinders consultant will advise you of the specific visa and immunisation requirements for your trip.
YOUR TRAVEL PLANS ALWAYS TO HAND, ANYWHERE, ANYTIME - YOUR ESSENTIAL TRAVEL COMPANION
Our free Viewtrail App stores your essential travel information in one secure place, ensuring we are with you from start to finish.
View your travel plans on or offline, wherever and whenever you wish
Live flight notifications - real time information as you travel
Online check-in links and pre-tour notifications
Luggage allowance
Mapped places of interest - restaurants, shops, stations...plus route guidance back to your hotel
View e-vouchers and export them to your Apple wallet
Secure access to booking history, profile and insurance contact information
One touch emergency contact 365/24/7
Add to calendar function
Countdown to travel
Local time, weather, translator and exchange rate calculator
Sign up for our Email and be the first to hear about our Red Hot Offers and Travel Inspiration.
Our full range of 2020 brochures and the latest edition of the Trailfinder magazine are out now - get ahead of the rest and start planning your next escape.
If you can provide a few more details we can look at the best available options before we call you.