A holiday to Oman promises unspoilt landscapes and ancient heritage that prove a surprising contrast to the diet of sand dunes and skyscrapers of some of its Arabian neighbours.
.
On the coast, luxury resorts rest on pristine unspoilt beaches framed by majestic mountains and the sparkling Arabian Sea making Oman a perfect destination for those looking for a relaxing beach holiday.
However there is far more to Oman than just beautiful beaches alone. The narrow streets, vibrant souks and impressive forts of Muscat have retained much of their ancient charm, whilst inland, a dramatic landscape of mountains and gorges, dotted with lush oases and hilltop castles, fringes the majestic dunes of the Empty Quarter. The vast dune sea of the Wahiba Sands could almost be straight out of Lawrence of Arabia and time spent amongst the Bedouin here is an unforgettable experience.
Traditional culture and lifestyles are apparent here as nowhere else in the region - men can often be seen wearing the traditional ankle length dishdasha and sometimes even carrying a kunjar, an Omani dagger, tucked into their belt.

Speak to a Travel Expert
We believe booking online is no substitute for one-on-one service. Between them our expert travel consultants have travelled to over 96% of the world's countries. As a result the service and advice they offer is second to none.
OUR TOURING HOLIDAYS IN OMAN
Why not experience some of the dramatic scenery and cultural traditions this captivating country has to offer?
Combine a beach break in Muscat with a stay in spectacular Jebel Akhdar or discover Oman's spectacular interior and far north coastline on one of our private tours.
Here's a few examples to whet your appetite
OMAN HOLIDAY HIGHLIGHTS

BEAUTIFUL BEACHES
Framed by majestic mountains and facing the sparkling waters of the Gulf of Oman, Oman's peaceful beaches are home to just a select few exquisite resorts making this the perfect place to enjoy a relaxing beach break.

MUSCAT
With 5,000 years of history, the Sultanate's capital, Muscat, has a charm unlike any other city in the Gulf.

Admire the Sultan's palace (Al Alam Palace) and explore the old city walls, bustling souk and ancient forts alongside the charming Corniche.

JEBEL AKHDAR
Part of the larger Al Hajar mountain range, this stunning area boasts some of the most dramatic scenery in Oman. The highest mountain — Jebel Akhdar or 'Green Mountain' soars over 3,000 metres high and offers plenty of scenic walking opportunities. Breathe in the fresh mountain air along with the aroma of peaches, apricots, figs and pomegranates for which this region is famed. Several local villages dot the landscape offering an interesting insight in to the local way of life.

NIZWA
Nestled amongst the spectacular Hajar Mountains, the charming town of Nizwa is home to a magnificent fort and one of the country's oldest and liveliest souks.

Steeped in history, the grand round tower of the impressive Nizwa Fort is a dominating structure throughout the town. From the top you can enjoy views of the Hajar Mountains and vast palm forests and date plantations that encircle the town.

WAHIBA SANDS
An impressive expanse of desert stretching out to the Arabian Sea, this fascinating region of undulating sand dunes is host to intriguing flora and fauna along with some 3000 Bedouin.

Embark on a thrilling 4WD desert safari to discover this majestic desert wilderness where some dunes soar to heights of over 200m and experience local hospitality at a traditional Bedouin encampment.

KHASAB & THE MUSANDAM PENINSULA
Tucked away in the northern tip of the Arabian Peninsula, this region is known as the 'Norway of Arabia' thanks to its dramatic fjords, sweeping bays and rugged mountains.

A cruise on a traditional Dhow boat around the coast is a particular highlight along with the crystal clear waters which offer superlative diving and snorkelling opportunities.
OUR RECOMMENDED HOTELS IN OMAN
THINGS TO DO IN OMAN
As wonderful as the beaches of Oman are, it would be a real shame to miss out on the delights of the rest of the country.
Luckily many of the highlights are within an easy day tour of your beach resort so you could venture out to explore this beautiful and enigmatic country and still be home in time for sundowners!
Whether you choose to explore the historic capital, drive up into the rugged Al Hajar mountains or indulge in an adrenalin fuelled spot of dune bashing in the Wahiba Sands, our collection of unmissable experiences will really make your holiday to Oman come alive.
When is the best time to visit Oman?
Top Tips From Our Experts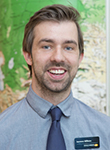 Laurence Williams
If staying at the beach, make sure you take a day trip or two into the interior. The rugged mountains, historic forts and lush oases seem a world away from the bustling bazaars of Muscat.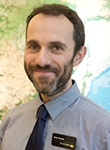 Peter Hruska
Most beach resorts around Muscat will have shuttles to the famous Mutrah Souq - an authentic Arabian covered market. It`s not just for tourists, the locals come here to shop for anything from spices to handbags. The area outside the market is also great for some good-value local fast food.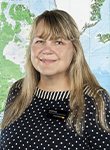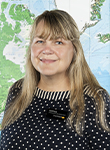 Carrie Hawes
Don't miss a trip to Wahiba Sands, just a few hours drive from Muscat. Ideally spend a night in one of the desert camps, you can often include a spot of dune bashing or a short camel ride. One thing's for certain, you're virtually guaranteed the starriest night sky you're ever likely to see!
Oman

Fast Facts

flightaccess_time
Flight Time to Oman
Approx
7 hours
public
Visa Required?
Yes
€20 Off your visa service charge if you have booked your holiday with Trailfinders.
verified_user
Recommended Immunisations
Diphtheria/Tetanus/Polio booster
Hepititis A (vaccine recommended)
Rabies
Yellow Fever

20% Discount off immunisations at our London Travel Clinic if you have booked your holiday with Trailfinders.
business_center
Trailfinders Travel Insurance
Enjoy comprehensive cover in Oman from just €69 for 7 days with our superb value Single Trip Travel Insurance.
Visa information given is given for Irish citizens holding a valid Irish passport with at least 6 months validity remaining. Immunisation guidelines assume routine Irish childhood immunisation has been given and will not apply to all situations. Medical advice should be sought. Your Trailfinders consultant will advise you of the specific visa and immunisation requirements for your trip.
YOUR TRAVEL PLANS ALWAYS TO HAND, ANYWHERE, ANYTIME - YOUR ESSENTIAL TRAVEL COMPANION
Our free Viewtrail App stores your essential travel information in one secure place, ensuring we are with you from start to finish.
View your travel plans on or offline, wherever and whenever you wish
Live flight notifications - real time information as you travel
Online check-in links and pre-tour notifications
Luggage allowance
Mapped places of interest - restaurants, shops, stations...plus route guidance back to your hotel
View e-vouchers and export them to your Apple wallet
Secure access to booking history, profile and insurance contact information
One touch emergency contact 365/24/7
Add to calendar function
Countdown to travel
Local time, weather, translator and exchange rate calculator
Sign up for our Email and be the first to hear about our Red Hot Offers and Travel Inspiration.
Our full range of 2020 brochures and the latest edition of the Trailfinder magazine are out now - get ahead of the rest and start planning your next escape.
If you can provide a few more details we can look at the best available options before we call you.