A true year-round destination, offering an incredible variety of climates and cultures, USA holidays boast awe-inspiring scenery, thrilling cities and a spellbinding history. Wander through vibrant cities, drive through cinematic landscapes or visit miles of sun-kissed beaches and thrilling theme parks.
America's natural beauty is almost without parallel. The scale of the scenery of the USA's iconic national parks are nothing short of astounding from the soaring rock faces of Yosemite, Zion and the Grand Canyon to the waterfalls, canyons and geysers of Yellowstone. You may be just as enchanted by the lesser known stars though like Glaciers, Grand Teton or Mount Rainier in the north, Shenandoah in the east and Great Smoky Mountains and Big Bend in the South.
The cities are no less thrilling. You'll find stupendous skylines pricked by lofty skyscrapers, world class museums, 24 hour night life and fabulous food wherever you go yet each city can lay claim to its own unique history and culture from Boston's Independence links to New Orleans's musical heritage.
Trailfinders helps ten of thousands of people a year plan their holidays to the USA and most of our travel consultants have travelled extensively here. Our speciality is tailormade holidays in the USA and with us you can pick and choose how you'd like to get around, where you'd like to stay and how you'd like to experience the attractions

Order your brochure
HOW TO GET AROUND THE USA
With its excellent network of wide, easy to drive byways, the USA is a perfect destination to be explored by car or motorhome. Follow one of our classic car or motorhome holidays or ask our fly drive experts to put something tailormade together for you.
If you'd rather not drive how about joining a sociable escorted coach tour travelling up California's glorious coast or an incredible fun small group tour all the way from LA to New York? Our multi centre holidays are also a great alternative – hopping by air between the major cities and taking advantage of our comprehensive local tours to experience the attractions.
Some iconic rail journeys also criss-cross the country. What could be more romantic than crossing the breadth of the country on famous trains like the California Zephyr, the Empire Builder or the Southwest Chief? On the east coast Amtrak's train are often a great alternative to driving or flying.
USA HOLIDAY HIGHLIGHTS
There's 50 states to discover and it's not too unreasonable to say most would merit a holiday in their own right. It would be just as easy to spend all your time exploring the cities, national parks and vineyards of California as it would to use it discovering the beaches, canyons, ranches and Spanish history of Texas.
Click on the links below to discover further or give us a call if you are looking for some inspiration?
OUR RECOMMENDED HOTELS IN THE USA
We feature a great range of accommodation in the USA, with something to suit all budgets.
Maybe you're looking for a great value apartment in Manhattan or the best places to stay in Yosemite, the Grand Canyon or Yellowstone? Or perhaps it's an atmospheric plantation house in Louisiana, a family friendly resort in Clearwater or the ultimate honeymoon hideaway in Hawaii. We can help you with hotels, apartments, villas, private homes, beach resorts, lodges, cabins, spas and ranches all over the USA.
What you won't find here are thousands upon thousands of hotels where you have to wade through endless reviews of questionable origin to find the best one. We have done the hard work for you and selected the best places to stay so you don't have to and our travel consultants are on hand to help, often with first-hand experience.
THINGS TO DO IN THE USA
As well as some wonderful sights, the USA is also home to some unforgettable experiences from immersive tours with local guides to exciting ways to exploring the beautiful scenery.
One day you might be soaring over the Grand Canyon on a scenic flight, the next exploring Monument Valley with a Navajo guide. Whether you are exploring New York's historic tenements on foot, cycling over the Golden Gate Bridge in San Francisco or drifting through Louisiana's bayous on a swamp boat our collection of unmissable experiences will really help bring your holiday to the USA alive.
Top Tips From Our Experts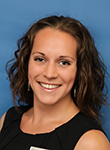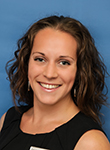 Carolyn Stead
The diversity of the US is unrivalled so why not combine a number of amazing experiences on one trip! Enjoy a cosmopolitan city break with a relaxing beach stay or visit some of the country's stunning national parks.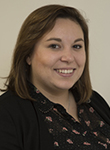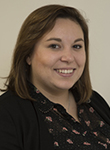 Georgia Wiseman
The South offers so much more than just iconic music. Civil War history, cowboy ranches, Jack Daniels, Dollywood, Graceland, voodoo history, civil rights movement, plantation houses, NASA and some amazing scenery through the Great Smokies and a stunning coast line makes for an all round trip.
USA

Fast Facts

access_timelanguage
Time Zone
GMT
-5 to -10 hours
flightaccess_time
Flight Time to USA
Approx
7 to 18 hours
public
Visa Required?
Visa Waiver Programme
€20 Off your visa service charge if you have booked your holiday with Trailfinders.
verified_user
Recommended Immunisations
None
20% Discount off immunisations at our London Travel Clinic if you have booked your holiday with Trailfinders.
business_center
Trailfinders Travel Insurance
Enjoy comprehensive cover in USA from just €78 for 7 days with our superb value Single Trip Travel Insurance.
Visa information given is given for Irish citizens holding a valid Irish passport with at least 6 months validity remaining. Immunisation guidelines assume routine Irish childhood immunisation has been given and will not apply to all situations. Medical advice should be sought. Your Trailfinders consultant will advise you of the specific visa and immunisation requirements for your trip.
YOUR TRAVEL PLANS ALWAYS TO HAND, ANYWHERE, ANYTIME - YOUR ESSENTIAL TRAVEL COMPANION
Our free Viewtrail App stores your essential travel information in one secure place, ensuring we are with you from start to finish.
View your travel plans on or offline, wherever and whenever you wish
Live flight notifications - real time information as you travel
Online check-in links and pre-tour notifications
Luggage allowance
Mapped places of interest - restaurants, shops, stations...plus route guidance back to your hotel
View e-vouchers and export them to your Apple wallet
Secure access to booking history, profile and insurance contact information
One touch emergency contact 365/24/7
Add to calendar function
Countdown to travel
Local time, weather, translator and exchange rate calculator
Sign up for our Email and be the first to hear about our Red Hot Offers and Travel Inspiration.
Our full range of 2020 brochures and the latest edition of the Trailfinder magazine are out now - get ahead of the rest and start planning your next escape.
If you can provide a few more details we can look at the best available options before we call you.