Setting the standards in travel since 1970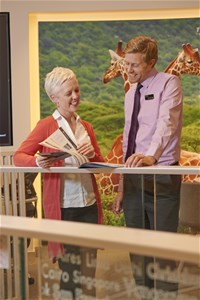 The recent Coronavirus outbreak once again serves as a stark reminder of consumer protection inconsistencies in travel.

The Package Travel Regulations should ensure each Traveller who books a package holiday an equal level of protection, regardless of which agent they have booked through. However, this recent event has once again highlighted how wildly different some agents interpret their obligations, leaving some clients stranded and without any line of support. Who holds these agents accountable?

The promise of package protection may offer peace of mind to the consumer at the point of sale, but it's very much down to the agent as to how they deliver on that promise. For clients who need to call on this protection, it's often too late when they find out how good (or bad) their agent is – this cannot continue.

The legislation which underpins the Package Travel Regulations is relatively straightforward, however, the spirit in which it's executed by each agent is questionable and the policing of it is non-existent to the Consumer's detriment.

Doing what is right by the Client has been a cornerstone of Trailfinders' values since inception in 1970 – three years before ATOL and 22 years before the Package Travel Regulations were introduced. Looking after Clients properly is our choice and something which we would do with or without ATOL or the PTR's – we choose to go beyond what our obligations are because it's the right thing to do.

The public are calling on the Industry for better consumer protection, it is the industry's responsibility to lead that campaign rather than offer loopholes to avoid it.
YOUR TRAVEL PLANS ALWAYS TO HAND, ANYWHERE, ANYTIME - YOUR ESSENTIAL TRAVEL COMPANION
Our free Viewtrail App stores your essential travel information in one secure place, ensuring we are with you from start to finish.
View your travel plans on or offline, wherever and whenever you wish
Live flight notifications - real time information as you travel
Online check-in links and pre-tour notifications
Luggage allowance
Mapped places of interest - restaurants, shops, stations...plus route guidance back to your hotel
View e-vouchers and export them to your Apple wallet
Secure access to booking history, profile and insurance contact information
One touch emergency contact 365/24/7
Add to calendar function
Countdown to travel
Local time, weather, translator and exchange rate calculator
Sign up for our Email and be the first to hear about our Red Hot Offers and Travel Inspiration.
Our full range of 2020 brochures and the latest edition of the Trailfinder magazine are out now - get ahead of the rest and start planning your next escape.
If you can provide a few more details we can look at the best available options before we call you.